Opening Devotion and Welcome
11:00 – 11:20 a.m.
Pastor Mark Huber, Sanctuary Church (MA)
Charlotte Haberaecker, President and CEO, Lutheran Services in America 
Future Forward: Creating and Sustaining Competitive Advantage
11:20 a.m. – 1:00 p.m.
Keynote Speaker:
Nicolaj Siggelkow, David M. Knott Professor of Management at the Wharton School, University of Pennsylvania
The nonprofit health and human services sector is experiencing significant disruptions in the competitive landscape accelerated by Covid-19, technology, consumer preferences and funding models. Nicolaj Siggelkow leads this interactive seminar on the ways successful CEOs create and sustain competitive advantage.
Break
1:00 – 1:30 p.m.
Remarks from the Honorable Xavier Becerra, 25th Sectretary of the U.S. Department of Health and Human Services
1:30 – 2:00 p.m.
Remarks followed by brief Q&A.
Panel Discussion: The Realities of Leading Organizations through Transformation
2:00 – 3:00 p.m.
Fellow CEOs share the realities of organizational change—what's working and what's not.
Moderator:
Linda Timmons, President and CEO, Mosaic
Panelists:
LaSharnda Beckwith, President and CEO, Lutheran Social Services of Southern California
Keith Frndak, President and CEO, Concordia Lutheran Ministries
Michael Spigel, President and CEO, Good Shepherd Rehabilitation Network
Devotion
3:00 – 3:15 p.m.
Pastor Mark Huber, Sanctuary Church (MA)
Virtual Happy Hour
3:15 – 3:45 p.m.
Opening Devotion and Welcome
11:00 – 11:15 a.m.
Pastor Mark Huber, Sanctuary Church (MA)
Workforce: The Great Migration
11:15 a.m. – 12:15 p.m.
Keynote Speakers:
Ron Hetrick, Senior Labor Economist and Director of Staffing Products, Emsi Burning Glass
Examine new ways to think about the traditional and nontraditional workforce, the practical application for the direct care workforce, and the national and local opportunities available to ensure organizations can continue their person-dependent, mission-centered work.
Break
12:15 – 12:30 p.m.
Panel Discussion: Workforce Today and Tomorrow
12:30 – 1:30 p.m.
Moderator:
Ron Hetrick, Senior Labor Economist and Director of Staffing Products, Emsi Burning Glass
Panelists:
David Duea, President and CEO, Lutheran Community Services Northwest
Adriene Iverson, President and CEO, Elder Care Alliance
Cyndi Walters, President and CEO, National Lutheran Communities and Services
Annual Meeting & Leadership Recognition Awards
1:30 – 2:00 p.m.
Darrell Gordon, President and CEO, Wernle Youth & Family Treatment Center, and Chair of the Lutheran Services in America Board of Directors
Charlotte Haberaecker, President and CEO, Lutheran Services in America
Join us for our 2022 Annual Meeting where member CEOs will vote on Lutheran Services in America board members and our FY 2023 budget. Plus, we'll celebrate with a special ceremony to announce the winners of our Annual Awards that honor members for their exceptional work and leadership and for exemplifying our core values. Note that we need your attendance promptly at 1:30 p.m. so we have a quorum to vote.
Virtual Networking
2:00 – 2:30 p.m.
Devotion
11:00 – 11:15 a.m.
Pastor Mark Huber, Sanctuary Church (MA)
Pathways to High-Performing Diverse Boards
11:15 a.m. – 12:15 p.m.
Keynote Speakers:
Jim Taylor, Vice President of Leadership Initiatives, BoardSource
The pandemic illuminated the need for high-performing boards of directors to provide organizations with exceptional expertise to reimagine the future. High-performing boards require relevant experience and diversity—two competitive differentiators that lead to improved decision-making and innovative thinking. Join Jim Taylor to explore ways to expand the experience and diversity of your board and unlock the door to the future during this critical time.
Panel Discussion: How Is This Working?
12:15 – 1:15 p.m.
Moderator:
Jim Taylor, Vice President of Leadership Initiatives, BoardSource
Panelists:
Ted Goins, President and CEO, Lutheran Services Carolinas
Damyn Kelly, President and CEO, Lutheran Social Services of New York
Closing and Benediction
1:15 – 1:30 p.m.
Pastor Mark Huber, Sanctuary Church (MA)
Charlotte Haberaecker, President and CEO, Lutheran Services in America
Reimagining Diversity Collaborative: Session 2
2:00 – 4:00 p.m.
The second session of the Reimagining Diversity Collaborative is for collaborative members only. Please contact Susan Newton for more information.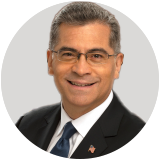 The Honorable Xavier Becerra is the 25th Secretary of the Department of Health and Human Services and the first Latino to hold the office in the history of the United States. As Secretary, he will carry out President Biden's vision to build a healthy America, and his work will focus on ensuring that all Americans have health security and access to healthcare.
Throughout his career, the Secretary has made it his priority to ensure that Americans have access to the affordable healthcare they need to survive and thrive – from his early days as a legal advocate representing individuals with mental illness, to his role as the Attorney General of the state of California.
Secretary Becerra served 12 terms in Congress as a member of the U.S. House of Representatives. During his tenure, he was the first Latino to serve as a member of the powerful Committee on Ways and Means, he served as Chairman of his party's caucus, and as the Ranking Member of the Ways and Means Subcommittee on Social Security and Ranking Member of the Subcommittee on Health.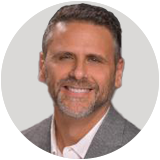 Ron Hetrick is Senior Labor Economist and Director of Staffing Products at Emsi Burning Glass. With 30 years experience in labor economics, he is considered to be a leading expert in the current state of the U.S. labor market. Ron is passionate about educating companies concerning the labor world that surrounds them.
He started his career at the Bureau of Labor Statistics in Washington DC where he provided analysis for then- Federal Reserve Chairman Alan Greenspan, The Council of Economic Advisors to the President, Congress, and numerous Fortune 100 companies and trade associations. He then took on the roles of Chief Advising Economist and Director of Market Analytics teams for the largest staffing company in the U.S before joining Emsi Burning Glass, where he serves as the product director for all staffing products and data.
Ron presents economic and corporate data findings to large companies, trade associations, and local governments often keynoting conferences on trends in the labor market. He publishes frequently and has been quoted by NBC, CNN, Bloomberg, The Wall Street Journal, Forbes and numerous other nationally syndicated news agencies. He holds a bachelor's degree from Ohio University and a master's in applied economics from the University of Central Florida.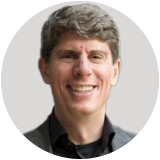 Nicolaj Siggelkow is the David M. Knott Professor of Management at the Wharton School, University of Pennsylvania. He is a Co-Director of the Mack Institute for Innovation Management and the former Department Chair of Wharton's Management Department. He is the coauthor of Connected Strategy: Building Continuous Customer Relationships for Competitive Advantage (Harvard Business Review Press), which was featured as one of the top business books for 2020 by Bloomberg BusinessWeek. Professor Siggelkow studied Economics at Stanford University and received a Ph.D. in Business Economics from Harvard University.
Having conducted groundbreaking research on strategy, Professor Siggelkow has been named a Fellow of the Strategic Management Society, the world's leading association of strategy researchers and has been shortlisted for the prestigious Thinkers 50 award (the "Oscars of Management"). He has been the recipient of more than 30 MBA and Undergraduate Excellence in Teaching Awards, including Wharton's and Penn's highest honors of its kind. Professor Siggelkow is the Academic Director of several executive education programs at Wharton and has been involved in many custom programs for organizations, teaching strategy and managerial decision making. He has run strategy workshops for Fortune 500 organizations and small firms alike, helping develop and analyze their strategies.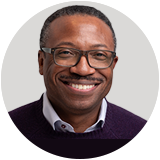 As Vice President of Leadership Initiatives, Jim Taylor leads BoardSource's efforts to position nonprofit boards for stronger leadership on diversity, equity, and inclusion. This includes leading the organization's work to spark and support understanding, action, and change at the board level on these issues; serving as an external representative, speaker, and writer; developing new resources and programming; and partnering with peer organizations around the country.
Prior to joining BoardSource in December 2018, Jim held several leadership roles in community development and diversity, equity, and inclusion at organizations that span the corporate, nonprofit, and local government sectors, including Fannie Mae, Capital One, AARP, and the Fairfax County (Virginia) Office of Public Private Partnerships.
Jim has served on the boards of directors of various nonprofits in the Metro Washington, DC area, including Carpenter's Shelter, The Giving Square, the Latino Economic Development Center, the Housing Association of Nonprofit Developers, the Affordable Housing Conference of Montgomery County (Maryland), and LearnServe International. Jim is also a member of the LEAP Ambassadors Community (a community of nonprofit thought leaders, leader practitioners, forward-looking funders, and policymakers that are dedicated to high performance in service to mission).
Jim is from Long Island, New York and earned an MBA from the University of North Carolina Kenan-Flagler Business School and a BA from the University of Virginia.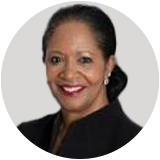 As President and Chief Executive Officer of Lutheran Social Services of Southern California, Dr. LaSharnda Beckwith oversees the strategic direction and execution of the agency's core mission: ignited by faith, we live out God's love by embracing, equipping and empowering vulnerable people in Southern California. Establishing a vision for community impact that works across private, public and corporate sectors, Beckwith leads a diverse team of 150+ employees across 18 offices in eight counties, to improve conditions for underserved and marginalized communities.
Dr. Beckwith joins the organization from California Southern University where she most recently served as Provost and Chief Academic Officer. She offers a wealth of fiscal and executive management to the position following a 27- year career with the Army & Air Force Exchange Service (AAFES) retiring as the Vice President of Eastern Region, responsible for profit and loss for operations.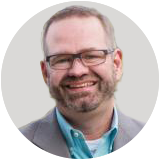 David Duea has been the President & CEO of Lutheran Community Services Northwest since July 1, 2014. LCSNW provides services to Youth and Families, Immigrants and Refugees, Seniors, Crime Victims, people seeking Affordable Housing, people experiencing Homelessness, and those seeking Mental Health services in Oregon, Washington and Idaho.
During his time with LCSNW, David led significant growth for the organization, increasing annual revenue from $30 million to $70 million in the past 7 years. In the last 18 months, he led LCSNW through the process to bring Compass Housing under the Lutheran Community Services umbrella, expanding their services to include emergency services and affordable housing.
He formerly led HopeSparks Family Services in Tacoma, Washington, as its President & CEO. He holds a BA from Pacific Lutheran University in Social Work and an MBA, with a focus on Total Quality Management, from City University.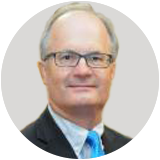 Keith Frndak is President and Chief Executive Officer of Concordia Lutheran Ministries. He is responsible for managing and guiding Concordia Lutheran Ministries' growth over the last 37 years from a small single service nursing home to a $290 million, 21 corporation structure, which employs over 3,100 people and cares for over 60,000 people each year.
Mr. Frndak is responsible for strategic objectives, foundation activities, and operational oversight of all Concordia's corporate network which includes 8 nursing homes (663 beds); 7 inpatient rehab units; 12 personal care or assisted living properties (1153 beds); 4 independent living properties with 918 retirement apartment units and 22 villas; Concordia Community Support Services, Concordia Visiting Nurses; Concordia-IRMC VNA, Good Samaritan Hospice and Concordia Hospice of Washington including four in-patient locations; Concordia Medical Equipment; Providence Pharmacy; Concordia Physician Practice, Outpatient Rehab; Adult Day Services and Concordia Child Care Center. Additionally, he is Chairman of the Board for 14 Concordia corporations.
Also, Mr. Frndak has served on the National Board of Directors for the Lutheran Church Missouri Synod for the past 12 years. Mr. Frndak holds a Bachelor of Arts degree in Specialized Studies, Business Concentration, from Edinboro University.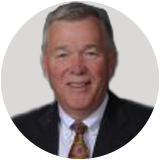 Ted Goins began his career in long-term care as a certified nursing assistant, a certification he still maintains. A graduate of Lenoir-Rhyne University, Goins is a licensed nursing home administrator and served at Trinity Village in that capacity for 10 years prior to being named president and CEO in 2000. Goins has served as Board Chair for Lutheran Services in America, has served on the NC Legislative Study Commission on Aging, on the NC State Board of Examiners for Nursing Home Administrators, on the Board of LeadingAge. He is currently on the Board of Lutheran Immigration and Refugee Service, the Editorial Board of the North Carolina Journal of Medicine, and the Board of the NC Health Care Facilities Association.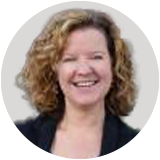 Adriene Iverson has been part of the Elder Care Alliance team since 2010, initially as VP of Operations, where she oversaw all of Elder Care Alliance's operational functions as well as the infrastructure for internal communications. In 2011, she led a comprehensive software conversion and implementation of electronic health records across all of Elder Care Alliance's communities. She was also instrumental in ushering in Dr. John Zeisel's internationally recognized dementia care program I'm Still Here™ in Elder Care Alliance's memory care neighborhoods. She led Elder Care Alliance's strategic planning.
Iverson has extensive experience guiding the operations of not-for-profit organizations. Prior to joining Elder Care Alliance, she served for 15 years as Vice President of Operations at the CNH District Church Extension Fund, a $60 million church loan fund. Her responsibilities ranged from oversight of finance to marketing, underwriting, loan placement, and construction draw management. For more than a decade she served as chair of the board for a startup Continuing Care Retirement Community, providing her with valuable, firsthand knowledge of the senior living industry. Iverson holds a Bachelor of Science in marketing from Santa Clara University.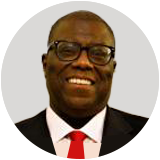 Damyn Kelly, J.D. is the president and CEO of Lutheran Social Services of New York (LSSNY), a leading social service agency serving more than 7,000 New Yorkers every day. Mr. Kelly oversees a $60 million annual budget and nearly 650 highly-qualified employees in the delivery of quality human services for the benefit of all New Yorkers, especially those most in need.
Mr. Kelly is a skilled strategic leader who has worked for more than 18 years as the chief executive of organizations serving many disenfranchised members of the community. His work has improved the lives of the formerly incarcerated; those living with mental illness, developmental and intellectual disabilities; and the homeless. He has leveraged his experience, industry knowledge and strong commitment to community advocacy, to bolster the business practices and financial success of several social service agencies. As CEO of Southeast Bronx Neighborhood Centers, Inc., Mr. Kelly had great success managing a multi-service agency serving more than 6,000 children and families in a variety of educational, vocational and behavioral treatment programs across 11 facilities.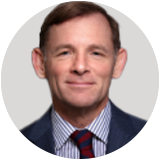 Michael Spigel is President & CEO of Good Shepherd Rehabilitation Network. Spigel has a long and distinguished career in health-care administration, focused almost exclusively on rehabilitation. He joined Brooks Rehabilitation in 2004 as President of the Outpatient Division. Since then, he has earned roles of increasing responsibility, including: Chief Operating Officer; Senior Vice President; Executive Vice President; and, President. From 2000 to 2004, he worked for The RehabCare: Group in St. Louis, Missouri, in increasingly responsible roles: Executive Director; Vice President, Outpatient Operations; and, Senior Vice President, Group Operations. From 1996 to 1998, he worked for Sutter Health in Sacramento, California. He began his career as a practicing physical therapist at the University of Maryland Medical Center.
Spigel earned his master's degree in Health Administration from Chapman University in Orange County, California, and his bachelor's degree in Physical Therapy from the University of Maryland.Spigel is a member of the American College of Healthcare Executives (ACHE) and serves on the American Hospital Association (AHA) Post-Acute Care Advisory Committee.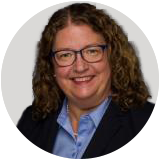 inda Timmons is the President and CEO of Mosaic, a national healthcare provider offering a wide range of person-centered services. Mosaic's collaborative community-based network reaches across 13 states and 750 communities, supporting 5,200 people with diverse needs, including intellectual and developmental disabilities, autism support, behavioral therapy and senior care.
Passionate about service and advocacy, Timmons routinely speaks publicly on behalf of Mosaic and people with disabilities. Through the years, she has held numerous positions in several states within the organization. When Mosaic was formed in 2003, Timmons was named Senior Vice President of Program Services. In 2006, she was named President and Chief Operating Officer, and in 2008 she became Mosaic's President and Chief Executive Officer.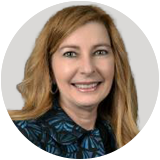 Cyndi Walters was named President and CEO of National Lutheran Communities and Services (NLCS) in May 2021. She has served at NLCS in varying capacities for nine years; first as a consultant before joining as chief operating officer in 2016. As president and CEO, her focus is strategically growing and furthering NLCS' mission to honor, inspire and support choice and opportunity in partnership with older adults.
Cumulatively, Walters has over 30 years of experience in the senior living industry including a strong background in strategically growing and diversifying the organization and an enhanced focus on operating as a senior-living system and leveraging its benefits and efficiencies. Prior to joining NLCS, she provided project management and advisory services to senior living organizations through Walters Advisors, LLC. She has also served in a leadership role at Presbyterian Senior Living in Dillsburg, Pennsylvania, and during her 19 years at KPMG (a global network of professional firms providing audit, tax and advisory services), spent significant time as a partner and leader of their National Senior Living Advisory Practice.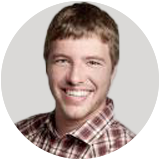 Back by popular demand, Mark Huber joins us for a seventh year as our theologian in residence. Pastor Mark is the founding pastor of Sanctuary Church, a growing community of faith on the South Shore of Boston. He comes to Sanctuary after a brief stint wandering the world as a musician, working with congregations in Columbus, Ohio, and Berkeley, California, and graduating with a Masters of Divinity degree from Trinity Lutheran Seminary. A Starbucks lover, aspirant song-writer, and professional instigator, he can often be found gathering people up to create large works of art, think deep thoughts about God, or attempt to make the world a better place. He has led Sanctuary's expansion to a second location in Plymouth, Massachusetts, and when not on the clock can be found hiking, biking, or generally enjoying the beauty of the South Shore with his wife and daughter.
| | |
| --- | --- |
| Accord | Rita Wiersma |
| Adult Lutherans Organized for Action (ALOA) | Hans Springer |
| Advocate Aurora Health | Kathie Bender Schwich |
| AK Child & Family | Anne Dennis-Choi |
| Allegheny Lutheran Social Ministries | Patricia Savage |
| Ascentria Care Alliance | Angela Bovill |
| Bethany Home Association | Kris Erickson |
| Bethany of the Northwest | Joseph Scrivens |
| Bethel New Life | Sharif Walker |
| BoardSource | Jim Taylor |
| California Lutheran Homes and Community Services | Nancy Ackerman |
| Cassia | Bob Dahl |
| Concordia Lutheran Ministries | Keith Frndak |
| Dakota Boys and Girls Ranch | Joy Ryan |
| Diakon Lutheran Social Ministries | Scott Habecker |
| Eben Ezer Lutheran Care Center | Shelly Griffith |
| Elder Care Alliance | Adriene Iverson |
| eliseo | R. Kevin McFeely |
| enCircle | Ray Ratke |
| Evangelical Lutheran Church in America | Naomi Sonne |
| Fellowship Square | Christy Zeitz |
| Gemma Services | Kristen Gay |
| Genacross Lutheran Services | Rick Marshall |
| Good Shepherd Rehabilitation Network | Michael Spigel |
| Graceworks Lutheran Services | Judy Budi |
| Immanuel Lutheran Communities | Jason Cronk |
| Inside Out Network | Fred Nelson |
| Inspiritus | John Moeller |
| KenCrest | Marian Baldini |
| Liberty Lutheran Services | Luanne Fisher |
| LSF Health Systems | Christine Cauffield |
| Luther Manor | Stephanie Chedid |
| Luther Seminary | Robin Steinke |
| Lutheran Child and Family Services of Illinois | Michael Bertrand |
| Lutheran Child and Family Services of Indiana/Kentucky | Sven Schumacher |
| Lutheran Community Services Northwest | David Duea |
| Lutheran Family and Children's Services of Missouri | Mike Duggar |
| Lutheran Family Services of Nebraska | Chris Tonniges |
| Lutheran Foundation of St. Louis | Ann Vazquez |
| Lutheran Friends of the Deaf/Mill Neck Family of Organizations | Asiah Mason |
| Lutheran Haven | Jerry Griffing |
| Lutheran Haven | Michael Ray |
| Lutheran Immigration and Refugee Service | Krish O'Mara Vignarajah |
| Lutheran Immigration and Refugee Service | Lee Williams |
|   |   |
|   |   |
|   |   |
| | |
| --- | --- |
| Lutheran Life Communities | Sloan Bentley |
| Lutheran Services Carolinas | Ted Goins |
| Lutheran Services Florida | Sam Sipes |
| Lutheran Services in Iowa | John Twardos |
| Lutheran Social Ministries of Maryland | Jeff Branch |
| Lutheran Social Ministries of New Jersey | Colleen Frankenfield |
| Lutheran Social Service of Minnesota | Patrick Thueson |
| Lutheran Social Services | Stacy Martin |
| Lutheran Social Services of Alaska | Alan Budahl |
| Lutheran Social Services of Central Ohio | Todd Treon |
| Lutheran Social Services of Illinois | Mark Stutrud |
| Lutheran Social Services of Indiana | Angela Moellering |
| Lutheran Social Services of Nevada | Armena Mkhitaryan |
| Lutheran Social Services of New York | Damyn Kelly |
| Lutheran Social Services of South Dakota | Rebecca Kiesow-Knudsen |
| Lutheran Social Services of Southern California | LaSharnda Beckwith |
| Lutheran Social Services of Southern California | Terry Paulson |
| Lutheran Social Services of the National Capital Area | Kristyn Peck |
| Lutheran Social Services of the Southwest | Connie Phillips |
| Lutheran Social Services of the Southwest | Barb Rapp |
| Lutheran Social Services of the Virgin Islands | Junia John-Straker |
| Lutheran Social Services of Wisconsin and Upper Michigan | Héctor Colón |
| Metro Lutheran Ministry | Scott Cooper |
| Missouri Slope | Reier Thompson |
| Mosaic | Linda Timmons |
| Mosaic | Keith Hohly |
| Mount Olivet Rolling Acres, Inc. | Tracy Murphy |
| National Lutheran Communities and Services | Cynthia Walters |
| Northfield Retirement Community | Tom Nielsen |
| Portico Benefit Services | Ross Eichelberger |
| Portico Benefit Services | Will Stensrud |
| Portico Benefit Services | Christina Womack |
| Portico Benefit Services | Tom Schlotterback |
| Samaritas | Sam Beals |
| St. John's United | David Trost |
| St. Joseph Home | Dan Connors |
| Tabitha | Christie Hinrichs |
| The Evangelical Lutheran Good Samaritan Society | Tom Syverson |
| The Lutheran Church—Missouri Synod | Dorothy Krans |
| Upbring | Michael Loo |
| Village On The Isle | Doug Feller |
| We Raise Foundation | Paul Miles |
| Wernle Youth & Family Treatment Center | Darrell Gordon |
| Wharton School, University of Pennsylvania | Nicolaj Siggelkow |
| Worship Anew | Matthew Leighty |
Future Forward: Creating and Sustaining Competitive Advantage
Nicolaj Siggelkow
David M. Knott Professor of Management at the Wharton School, University of Pennsylvania
View Presentation
Workforce: The Great Migration
Ron Hetrick
Senior Labor Economist and Director of Staffing Products, Emsi Burning Glass
View Presentation
Pathways to High-Performing Diverse Boards
Jim Taylor
Vice President of Leadership Initiatives, BoardSource
View Presentation