With a membership of 300 health and human services organizations, Lutheran Services in America is one of the largest nonprofit networks in the country. We collectively impact six million lives each year, touching one in 50 people in America.
At Lutheran Services in America, we are committed to advocating for you, supporting you in achieving your mission, raising the visibility of your work and tapping into the knowledge and resources of 300 members together with national partners in healthcare, philanthropy, academia and business to strengthen your organization and transform lives.
OUR NETWORK
300 health and human
services organizations in
1,400 communities
"Lutheran Services in America is the only place where we can share, collaborate and innovate together because we are peers, not competitors."
Ted Goins
President & CEO
Lutheran Services Carolinas
(Member Organization)
TAP INTO THE POWER OF OUR NETWORK
Amplifying the collective power of our $23 billion faith-based voice on Capitol Hill to advance policies that strengthen the nonprofit sector and improve the health and well-being of the millions of people our network cares for each year.
Forging national partnerships with philanthropy, academia, healthcare and others, giving us the opportunity to directly invest in communities, share learnings and innovations and drive adoption.
Achieving exponential impact through collaboration with network members and our national partners, designed to advance solutions and drive systemic change so that all people can lead their best lives.
Raising the visibility of your work through various activities, such as our Frontline Heroes series that elevates your local presence on a national platform and our Leadership Awards that highlight the significant contributions and exceptional work prevalent throughout the network.
Strengthening social sector leaders by creating opportunities for leaders to come together in person and virtually to hear from thought leaders, address priority issues and reimagine the future.
As members of our network, get access to special services and discounts.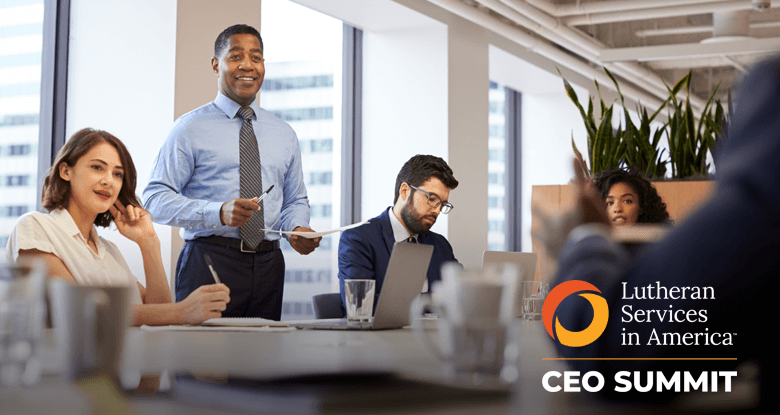 A unique, trusted learning environment where our network's leaders examine success factors and exchange experiences with peers who share a core set of values and a mission to empower people and communities across our nation.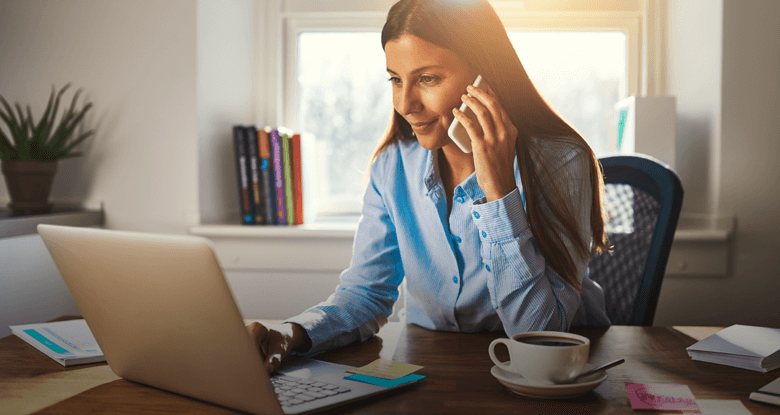 STRENGTH & SERVICE SERIES
An interactive virtual webinar series designed to help our member organizations nationwide stay in the know on new and evolving practices and resources, curating a broad line-up of topics and subject matter expertise.
Lutheran Services in America honors members for their exceptional work and leadership and for exemplifying our core values.
Get the latest news and insights based on your areas of interest 
BECOMING A MEMBER ORGANIZATION
All social ministry organizations affiliated with the Evangelical Lutheran Church in America (ELCA) and/or recognized by The Lutheran Church-Missouri Synod (LCMS) are members of Lutheran Services in America.
To become affiliated with the ELCA, contact Naomi Sonne, Social Ministry Organization Engagement Manager.
To be recognized by the LCMS, contact Dorothy Krans, Director of Recognized Service Organizations.
If you are not affiliated with the ELCA or recognized by the LCMS, you can still become a Lutheran Services in America Associate Member. Contact Alesia Frerichs, President & CEO, to learn more.
Find members in your geographic area or across the country to make connections.
Each month, we share new CEO and organizational changes that take place across our nationwide network. We welcome and congratulate our network's newest CEOs while also bidding fond farewells to outgoing leaders.
If you know about a transition in the network, contact Elizabeth Vetter, Sr. Program Associate.
INCOMING CEOS
Carolyn Eness
Bethel Home and Services
Viroqua, WI
Shena McFadden
Community Family Life Services
Washington, DC
Joyce Ebmeier
Tabitha Health Care Services
Lincoln, NE
Alanna Rodgers
Peace Community Center
Tacoma, WA
Joe Young
Adult Lutherans Organized for Action (ALOA)
Clearwater, FL
Nancy Schrupp
Lutheran Retirement Home
Northwood, IA
Melissa Frownfelter
SpiriTrust Lutheran
York, PA
Kirk Reber
Cross Connections
Fort Wayne, IN
Rachel Lustig
Lutheran Social Services of Central Ohio
Worthington, OH
Julie Carneal
OPEN M
Akron, OH
Rick Davis
Cedar Lake
Louisville, KY
OUTGOING CEOS
Debra Stout-Tewalt
Bethel Home and Services
Viroqua, WI
Ashley McSwain
Community Family Life Services
Washington, DC
Christie Hinrichs
Tabitha Health Care Services, Inc.
Lincoln, NE
Deb Martinez
Peace Community Center
Tacoma, WA
Daniel J. Reichard
Adult Lutherans Organized for Action (ALOA)
Clearwater, FL
Emily Hemann
Lutheran Retirement Home
Northwood, IA
Bob Rundle
SpiriTrust Lutheran
York, PA
Matthew Konow
Cross Connections
Fort Wayne, IN
Larry Crowell
Lutheran Social Services of Central Ohio
Worthington, OH
Christine Curry
OPEN M
Akron, OH