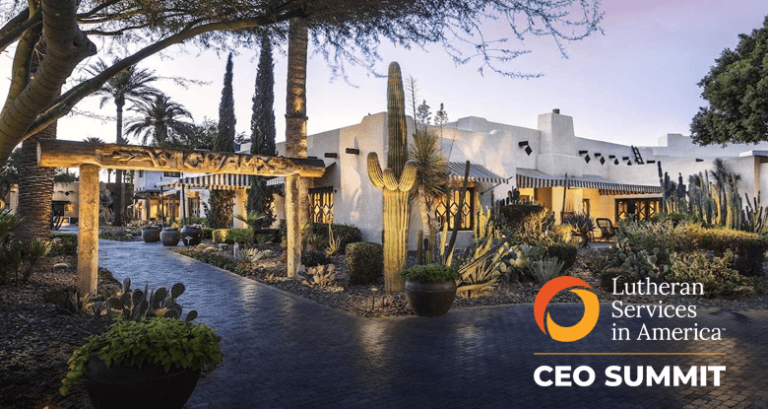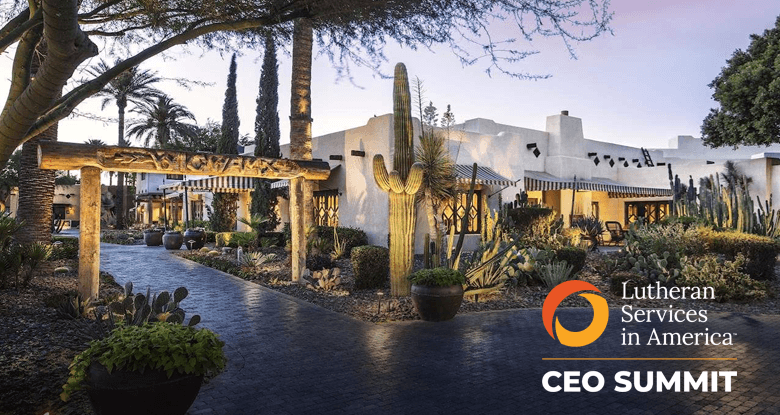 CEO Summit 2023: Future-Ready!
Join us January 23-25
Near Phoenix, Arizona, for our exclusive forum for CEOs with a shared mission.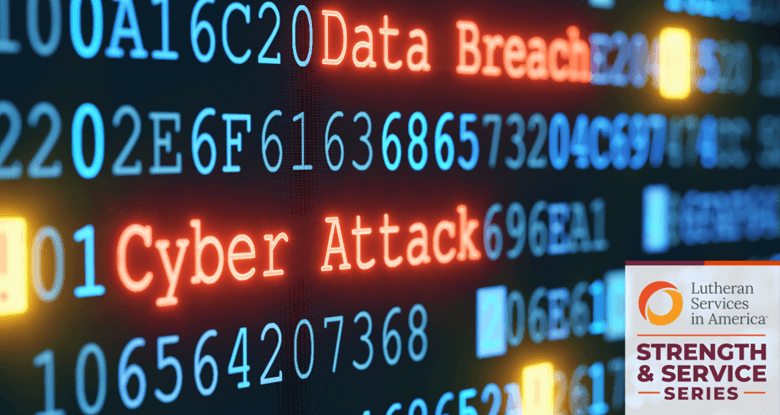 Cyber Ready — Is Your Organization Prepared to Combat The Next Cyber Attack?
1:00 pm ET
Virtual
Cyber-attacks continue to plague the health and human services industry. The board of directors and regulatory authorities expect your organization to be prepared.
CEO SUMMIT
January 22, 2023 - January 25, 2023
CEO Summit 2023: Future-Ready!
The Wigwam in Litchfield Park, Arizona
A unique, trusted learning environment where our network's leaders examine success factors and exchange experiences with peers who share core values and a mission to empower people and communities across our nation. Join us for our premier event at The Wigwam in Litchfield Park, Arizona, January 22–25, 2023.
ANNUAL MEETINGS
Annual Meetings
Lutheran Services in America holds an Annual Membership Meeting in the first half of each calendar year. At the Annual Meeting, the CEOs of social ministry organizations elect new members to the board of directors and approve the budget for the coming fiscal year. The annual budget must be approved by a majority of the Class A members present at the Annual Meeting and by the written concurrence of both Class B members.
STRENGTH & SERVICE SERIES
Navigating Choppy Waters: A Leadership Discussion on Financial Pressures & Innovative Practices
Virtual
Today's economic pressures are clearly impacting senior living provider organizations, threatening long-term sustainability. From soaring workforce costs, increased expenses for supplies, capital investments, and construction costs that are growing monthly, the rising costs of doing business are forcing many organizations to rethink their business model. Following some initial sector updates from Ziegler, the time during […]
Moving from Ally to Accomplice — Exploring What It Takes To Do Real Diversity Work
Virtual
Join Monica F. Cox, Ph.D., a disruptor, trailblazer, change agent, author and leader as she challenges us to explore moving beyond allyship to accomplice, actively working together to institutionalize equity! In this 90-minute virtual session, Dr. Cox will lead an interactive workshop exploring: Personal and collective approaches to engage in authentic, sustained conversations about diversity, […]
PODCASTS AND LIVE INTERVIEWS
Keeping Kids Out of Group Placements and in Families
Our board member Dr. Antonio Oftelie of Harvard University will join the Annie E. Casey Foundation for an interview about keeping children with their families and preventing out-of-home placements. Dr. Oftelie is the author of a white paper about transforming child welfare that offers valuable insights gathered through our Results Innovation Lab. Watch the interview […]
PROGRAM COLLABORATIVES & MEETINGS
Check back soon for our next event
DISABILITY NETWORK CONVENINGS
August 3, 2022 - August 5, 2022
LSA-DN 2022 Summer Meeting
Detroit, Michigan
Our summer meeting will focus on big picture thinking to help change the conversation with decision makers on issues important to the network, as well as strategies to address longstanding challenges facing service providers.
LEADINGAGE MEETING & EXPO
LeadingAge—Lutheran Services in America Reception
Hyatt Regency Denver
For those of you attending the LeadingAge 2022 Meeting & Expo, join us for our member networking reception on October 16, 2022, at the Hyatt Regency Denver. Bring your team and board members! More details coming soon.
SPECIAL EVENTS
Check back soon for our next event