Are you searching for ways to fill vacancies and ensure a vibrant community within your Assisted Living units? Look no further! There's a game-changing solution that can revolutionize the way to maintain a steady stream of older adult occupants.
Member organizations that offer Assisted Living Units can partner with Public Housing Authorities to receive vouchers covering the costs of older adult residents who qualify for affordable housing. Join Linda Couch, vice president of housing and aging services policy at LeadingAge, who will share how you can secure rental assistance vouchers for assisted living.
You'll leave the webinar with the know-how to:
Tap into HUD's voucher program
"Project-base" vouchers to assisted living apartments
Secure a steady stream of rent subsidies
Expand services to people with low incomes
About Linda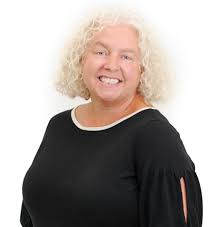 Linda is the vice president of housing and aging services policy for LeadingAge, an organization of more than 5,300 mission-driven organizations representing the full continuum of aging services. Linda oversees LeadingAge's affordable housing policy work, which is focused on expanding and preserving affordable housing options for very low income seniors, and connecting residents of affordable senior housing to health and wellness supports.
After 12 years with the National Low Income Housing Coalition, Linda rejoined LeadingAge in 2016 to identify and advocate for solutions to the unprecedented affordable housing challenges faced by older adults. Linda has a special interest in the federal budget and appropriations processes and has testified before House and Senate committees.
Linda received her undergraduate degree in philosophy from the George Washington University and a Master's of Public Affairs from the University of Connecticut.
Video Recording
Resources