Join Monica F. Cox, Ph.D., a disruptor, trailblazer, change agent, author and leader as she challenges us to explore moving beyond allyship to accomplice, actively working together to institutionalize equity! In this 90-minute virtual session, Dr. Cox will lead an interactive workshop exploring:
Personal and collective approaches to engage in authentic, sustained conversations about diversity, equity and inclusion
Strategies to foster an organizational culture where all feel welcomed and included
Effective ways to retain diverse groups in your organization
Bring yourself! Bring your teams! Don't miss this opportunity to deepen your understanding and discovery.
Speaker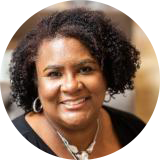 Monica F. Cox, Ph.D., is a disruptor, trailblazer, change agent, and leader who believes in living an authentic life even if it makes people uncomfortable. She grew up an only child in rural southeast Alabama, where she was raised by her educator parents to persist in the face of personal and professional adversity. As a coach, she guides clients in areas of career development; business strategy; and diversity, equity, and inclusion. A Distinguished Professor of Engineering and an entrepreneur, Dr. Cox's inquisitive nature contributes to her passion for educating others and sharing what she has learned via her experiences.
Follow her on social media platforms @drmonicacox, and learn more about her business offerings at 
www.drmonicacox.com
.