"Diversity is the art of thinking independently together." Are you looking for ways to increase your cultural awareness, inclusion skills and diversity dexterity while leveraging current best practices for leading your organization toward inclusive excellence? Join us for a new series of webinars, "Reimagining Diversity in the Workplace," with diversity, equity and inclusion (DEI) expert Tommie Lewis from Make It Plain Consulting. Tommie will guide us through the "who," "what" and "how's" of making practical and realistic changes in our lives and workplace to better understand our differences, foster mutual respect and build more effective working relationships.
Webinar participants will raise awareness and understanding of DEI; increase knowledge of inclusive excellence; develop skills through real-world DEI case studies; and create personal, team and organizational plans of action. You'll be able to more meaningfully engage with staff, clients and other partners.
Tommie has worked with several Lutheran social ministry providers and will bring targeted understanding to the webinars. These webinars are for anyone who wants to build their cultural competency muscle and take it home or in the workplace. Bring yourself and your teams!
Tommie is one of those rare consultants who was able and willing to be fully engaged with the leadership of our organization as a partner, dedicated to helping us achieve organizational change and personal growth. Tommie's approach helped us move toward creating an inclusive and welcoming workplace environment and the tools to think differently. I hope you and your teams can join this three-part series hosted by Lutheran Services in America where we will share learnings with others who understand our challenges in a safe and trusted environment.

~ Ray Ratke, President and CEO of enCircle
Previous Sessions
"Reimagining Diversity in the Workplace: The Who, What and How's of Working in a Diverse Place" (November 8, 2022):
"Reimagining Diversity in the Workplace: How Others are Creating Welcoming and Inclusive Spaces" (December 6, 2022):
"Reimagining Diversity in the Workplace: Incorporating Appreciation of All into the Hiring Lifecycle, from Recruitment through Retention" (February 7, 2023):
About Tommie Lewis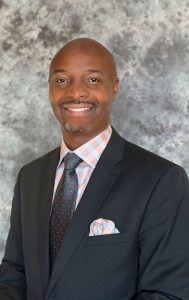 Tommie has successfully guided companies, institutions and communities along their journey to equitable, diverse and inclusive cultures. As the co-host of "Diversity Conversations," the national podcast show dedicated to diversity, equity and inclusion topics, Tommie provides practical, research-based and outcome-driven solutions to complex individual, business and social issues.
Learn more about Tommie Lewis and Make It Plain Consulting.
Listen to Tommie's "Diversity Conversations" podcasts.
About the Strength & Service Series
The Strength & Service Series is designed to help our member organizations nationwide—free of charge—stay in the know on new and evolving practices and resources, curating a broad line-up of topics and subject matter expertise. This interactive webinar is made possible by funding from a grant from the Evangelical Lutheran Church in America. Special thanks to the ELCA for sponsoring this workshop.