Lutheran Services in America launched a new tradition in 2021 to recognize distinguished member organizations in the network each year for their exceptional work and leadership and for exemplifying our core values.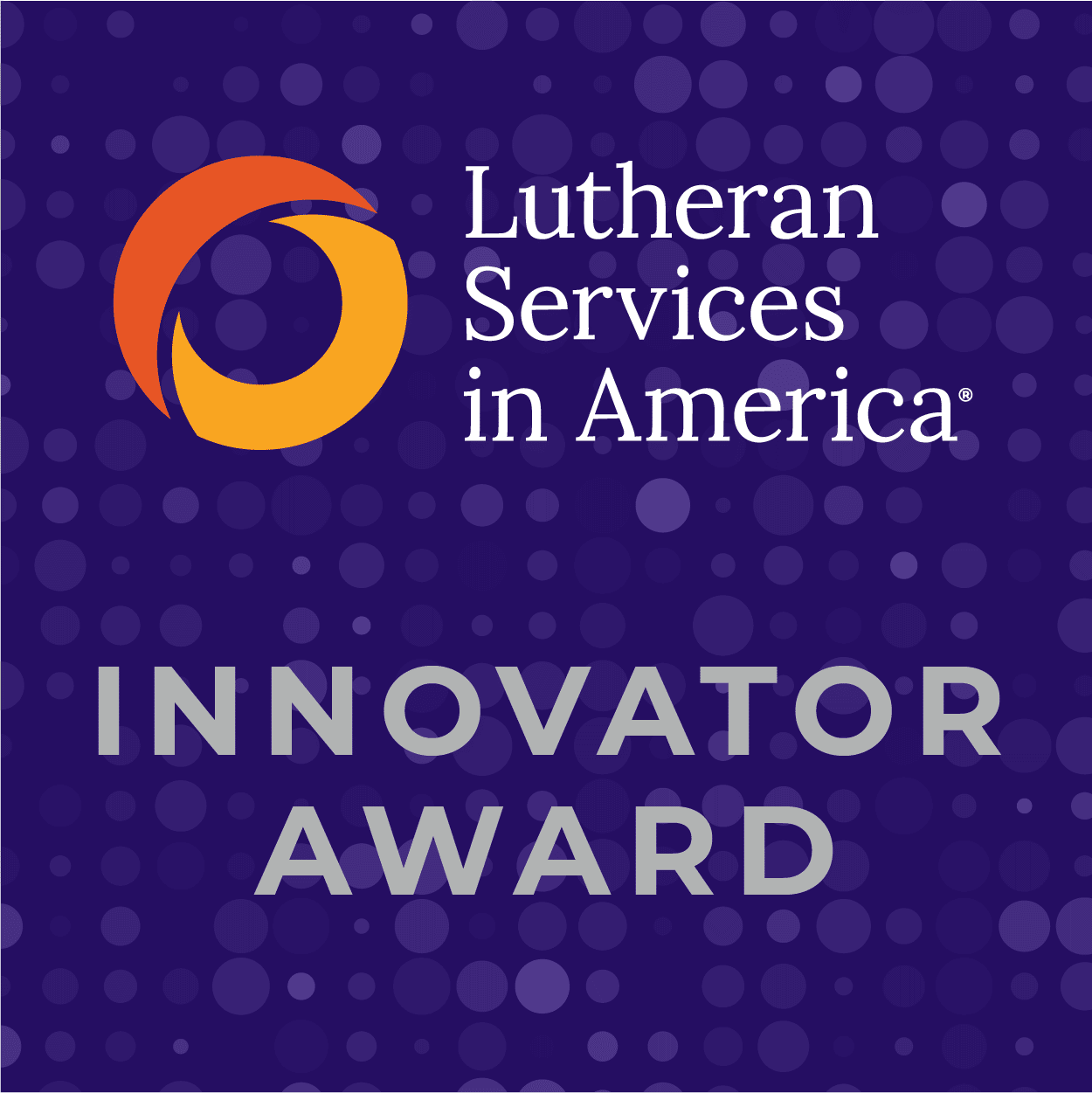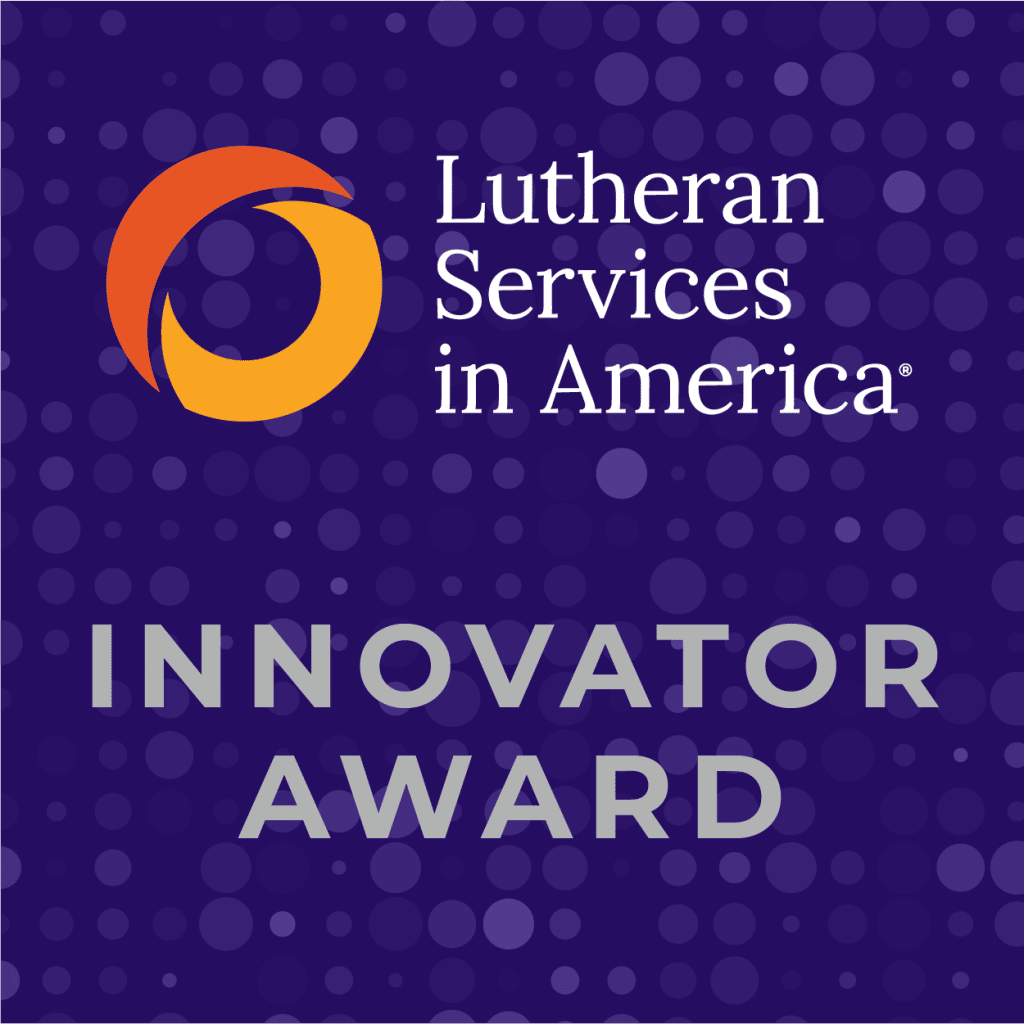 This award recognizes a member organization that is pioneering new solutions, technology or business practices to solve complex issues. Their breakthrough solutions are designed to empower all people in America to lead their best lives.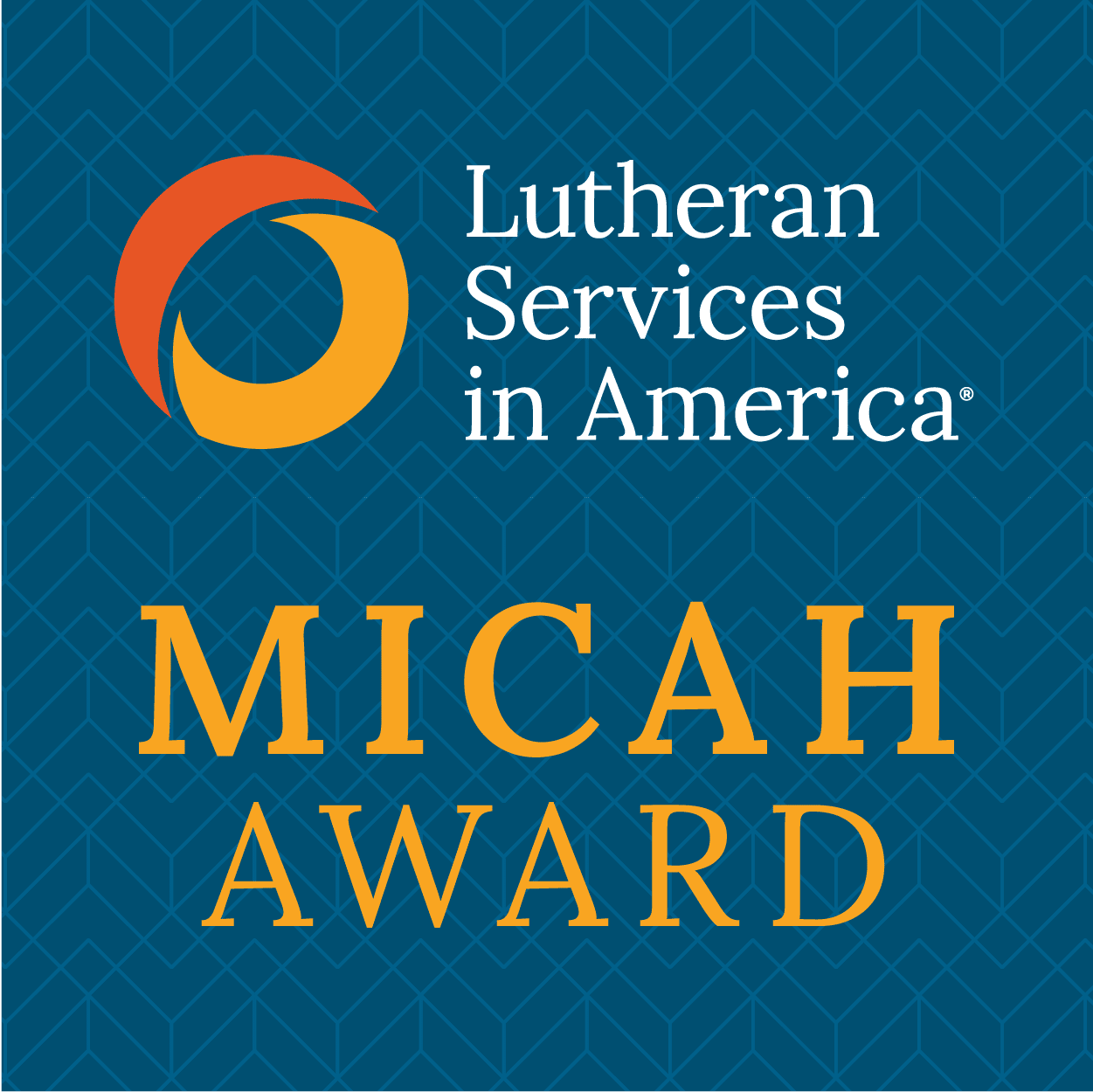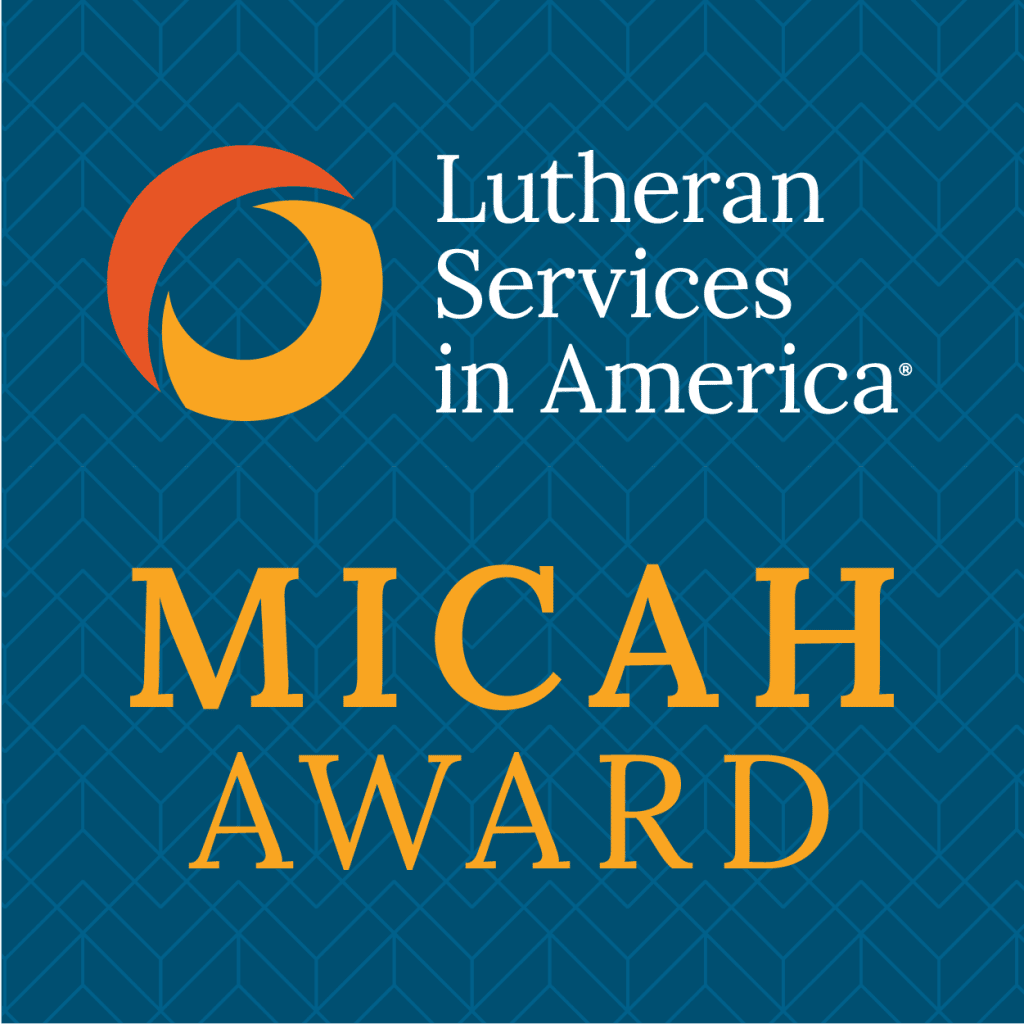 This award recognizes a member organization that is leading the way in its work in addressing justice, mercy and equity. This member best exemplifies the spirit of Micah 6:8, "Act justly, and love mercy, and walk humbly with your God."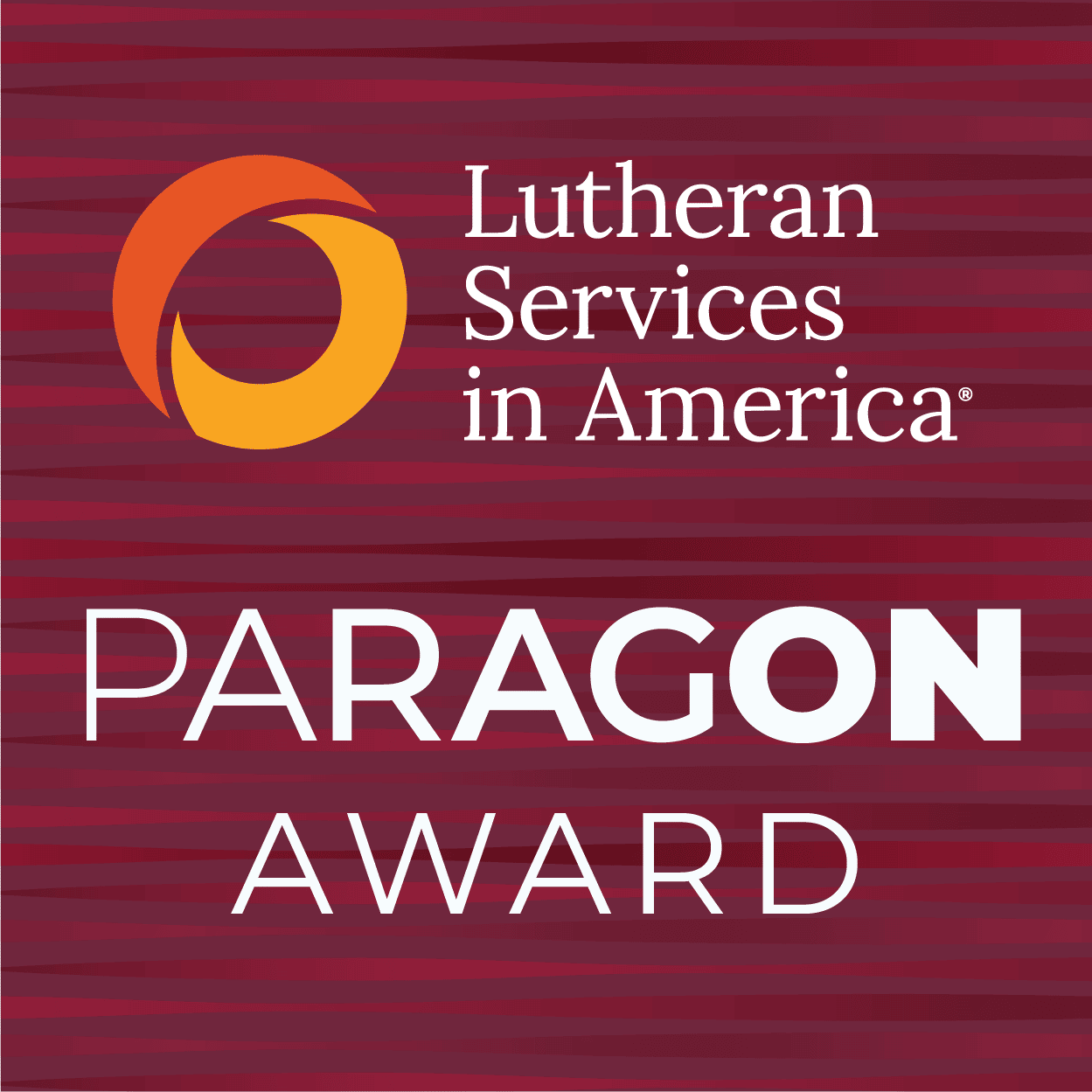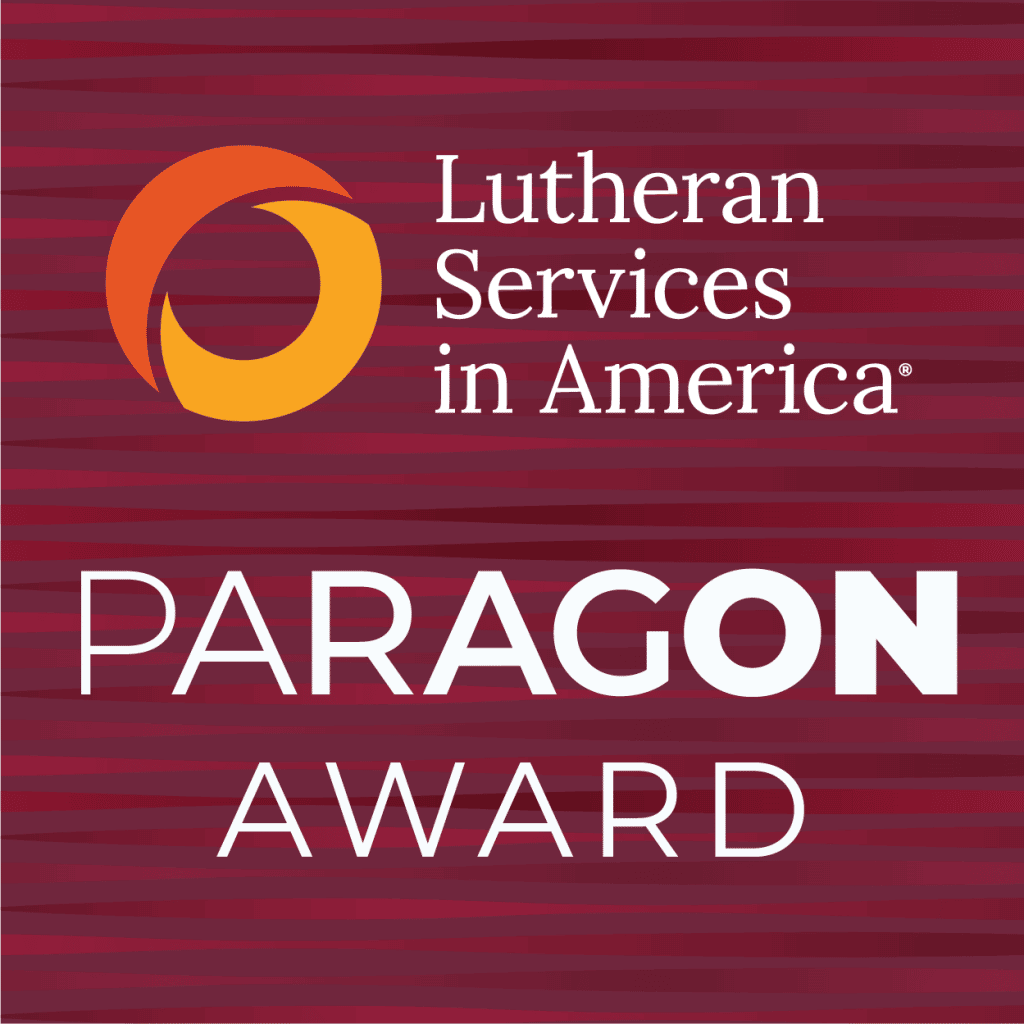 The Ken Daly Award for
Excellence in Mentorship
In honor of the late Lutheran Services in America board member Ken Daly, this award recognizes a leader with an exceptional gift for spotting potential in people and lifting up the next group of leaders.
Get inspired by the stories of our 2022 award winners featured in the November 16 episode of the podcast "In the Ring" with Héctor Colón, president & CEO of Lutheran Social Services of Wisconsin and Upper Michigan.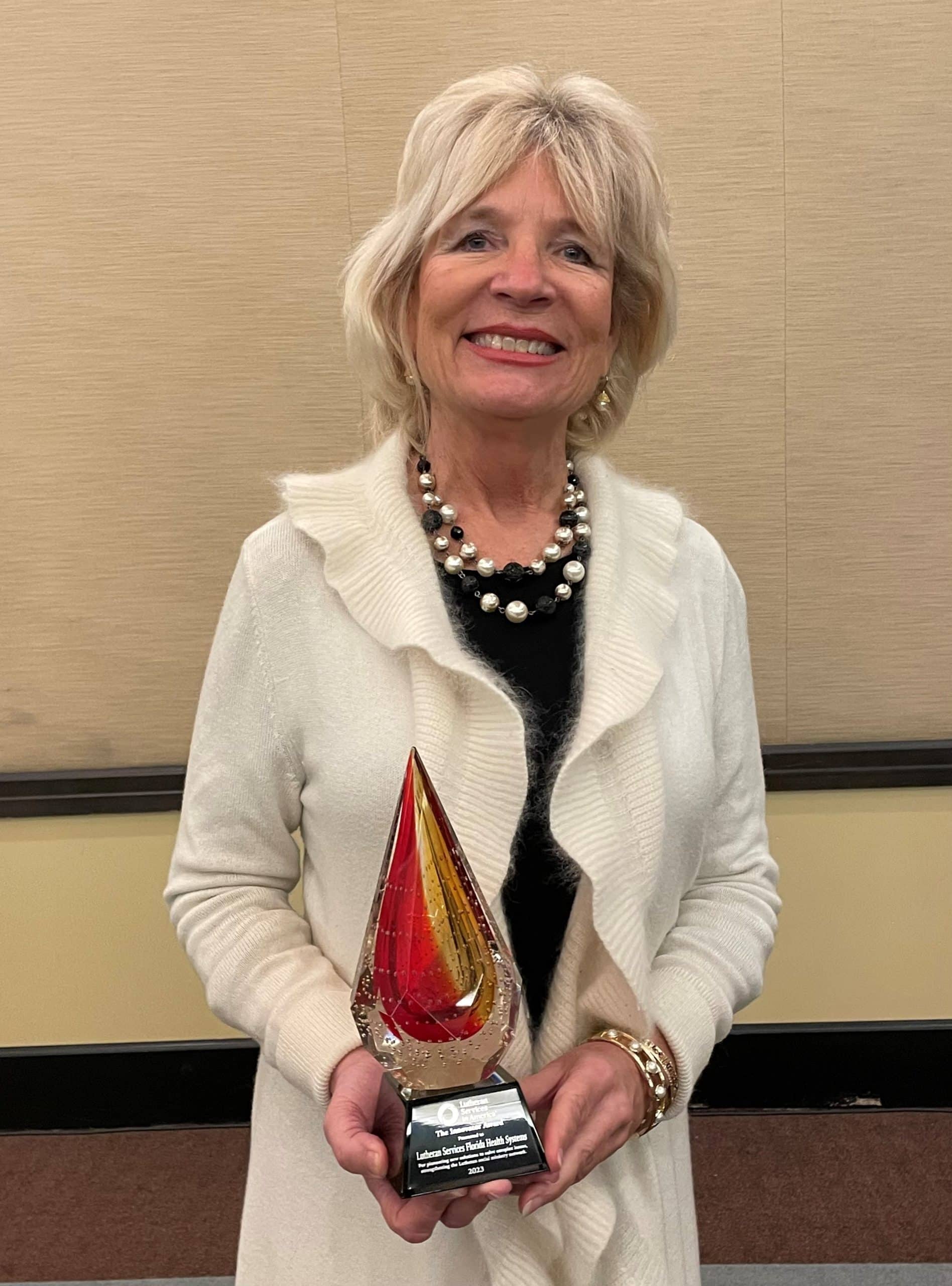 Lutheran Services Florida Health Systems
Lutheran Services Florida Health Systems expanded an enhanced Certified Recovery Peer Specialist (CPRS) training program that addresses the region's shortage of paraprofessionals with the skills and competencies to work with people at risk for behavioral health disorders — the first of its kind in Florida that has trained more than 300 people. It's now expanding to include a specialized program for veterans and first responders. In addition, LSF Health Systems established one of the first apprenticeship programs for behavioral health paraprofessionals in the state of Florida.
LSF Health Systems' Dr. Christine Cauffield has promoted a culture of innovation within her team and throughout the state of Florida by launching and hosting annually Florida's Behavioral Health Innovation Summit (now in its third year). This event provides an opportunity for local, state and regional stakeholders to learn more about how to promote innovation within their organizations. It also helps participants discover innovative programs that are achieving impact in local communities and can be replicated throughout the state.
Learn more about the work of Lutheran Services Florida Health Systems.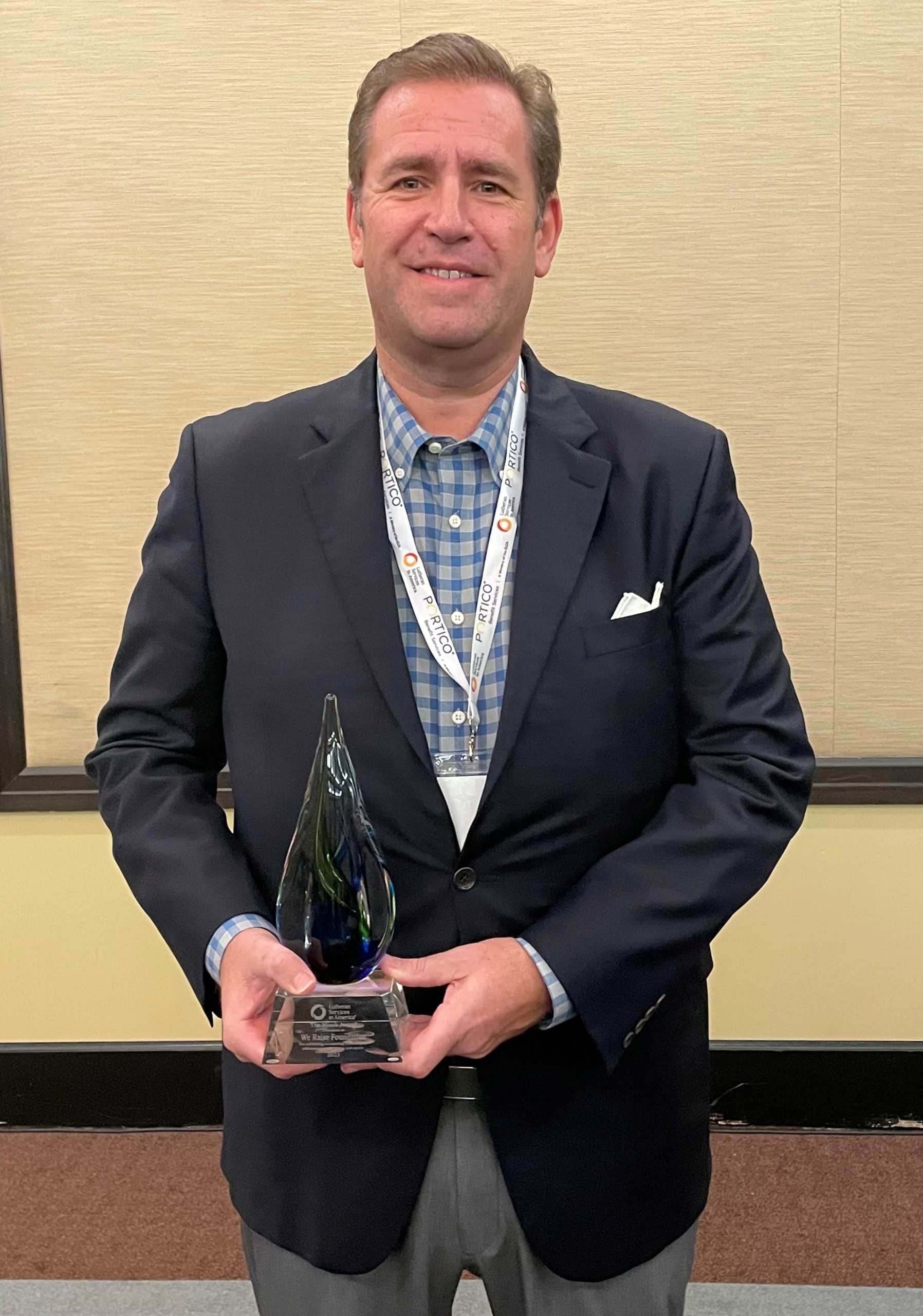 We Raise Foundation used its resources to guide Lutheran Services in America member organizations on how to apply diversity, equity and inclusion initiatives through the newly created Reimagining Diversity Collaborative, which brings members together to explore race and inclusion in a safe setting.
Not only has We Raise Foundation sponsored this work, but its leadership has modeled this commitment in their approach to their mission execution. Paul Miles has been a champion of this work, and his willingness to be transparent and share his own learning has been inspiring.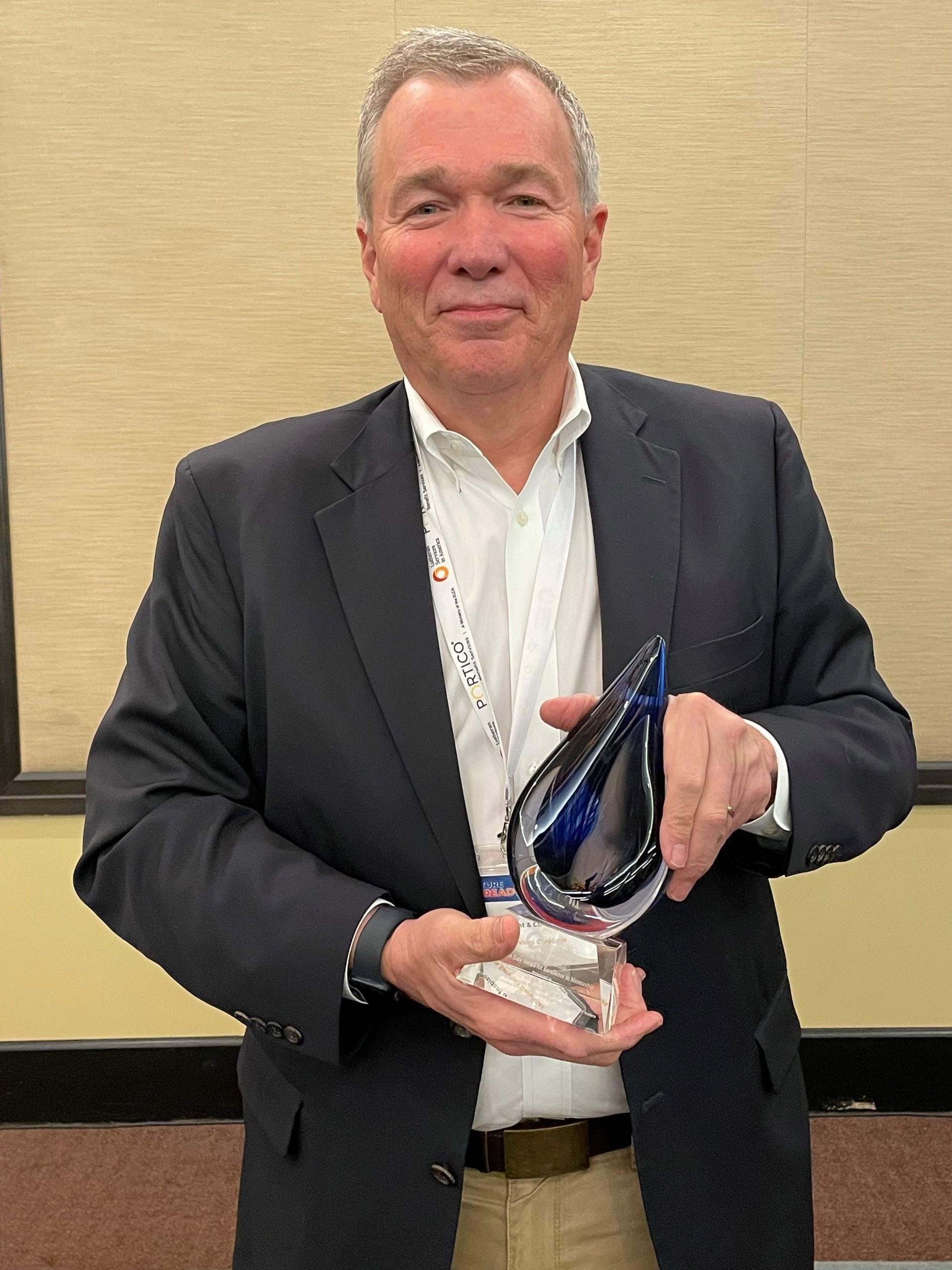 The Ken Daly Award for Excellence
Ted Goins of Lutheran Services Carolinas
Ted Goins exemplifies the Paragon Award through his warm welcome and mentorship of CEOs new to the Lutheran Services in America network. Ted listened, offered advice and connected with Lutheran social ministry leaders who were experiencing similar challenges. Through his generosity of time and mentorship and willingness to connect CEOs with other leaders, Goins helped his peers to see that they are not alone in navigating these challenges and has provided motivation and encouragement to pursue their goals.
We will share the work of all our 2023 Leadership Award nominees. Check back again soon for their stories!
2022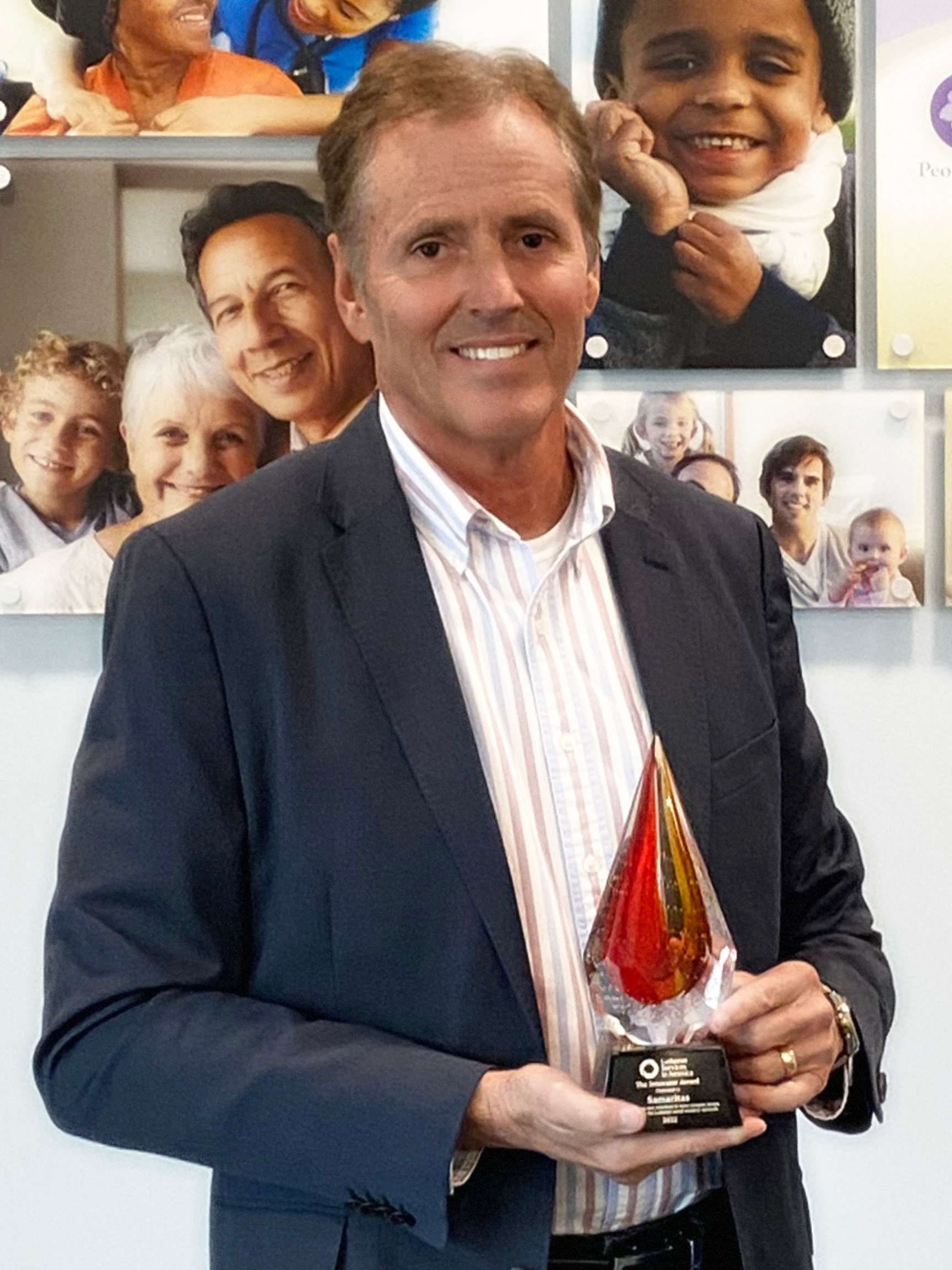 Amidst a shortage of caregivers and an increase need for caring for seniors with dementia, the Samaritas CARES (Caregiver Accessible Resource Education Services) Program improves health outcomes for seniors by investing in the education of caregivers through a credentialed dementia care training program. Samaritas CARES utilizes a proven dementia care training model to empower caregivers with the knowledge to support seniors at Samaritas and in the community at large with innovative Google Glass and Vuzix glasses technology. Samaritas' mission-driven focus of education, training, and outreach, has resulted in a stronger community of skilled caregivers to impact seniors adversely affected by dementia.
Samaritas CARES addresses the lack of innovative training for informal and formal caregivers and is implemented in a dedicated single-issue focused approach that addresses dementia, to better support senior health through education, technology, and outreach to professionals and families in a variety of settings familiar to the patient.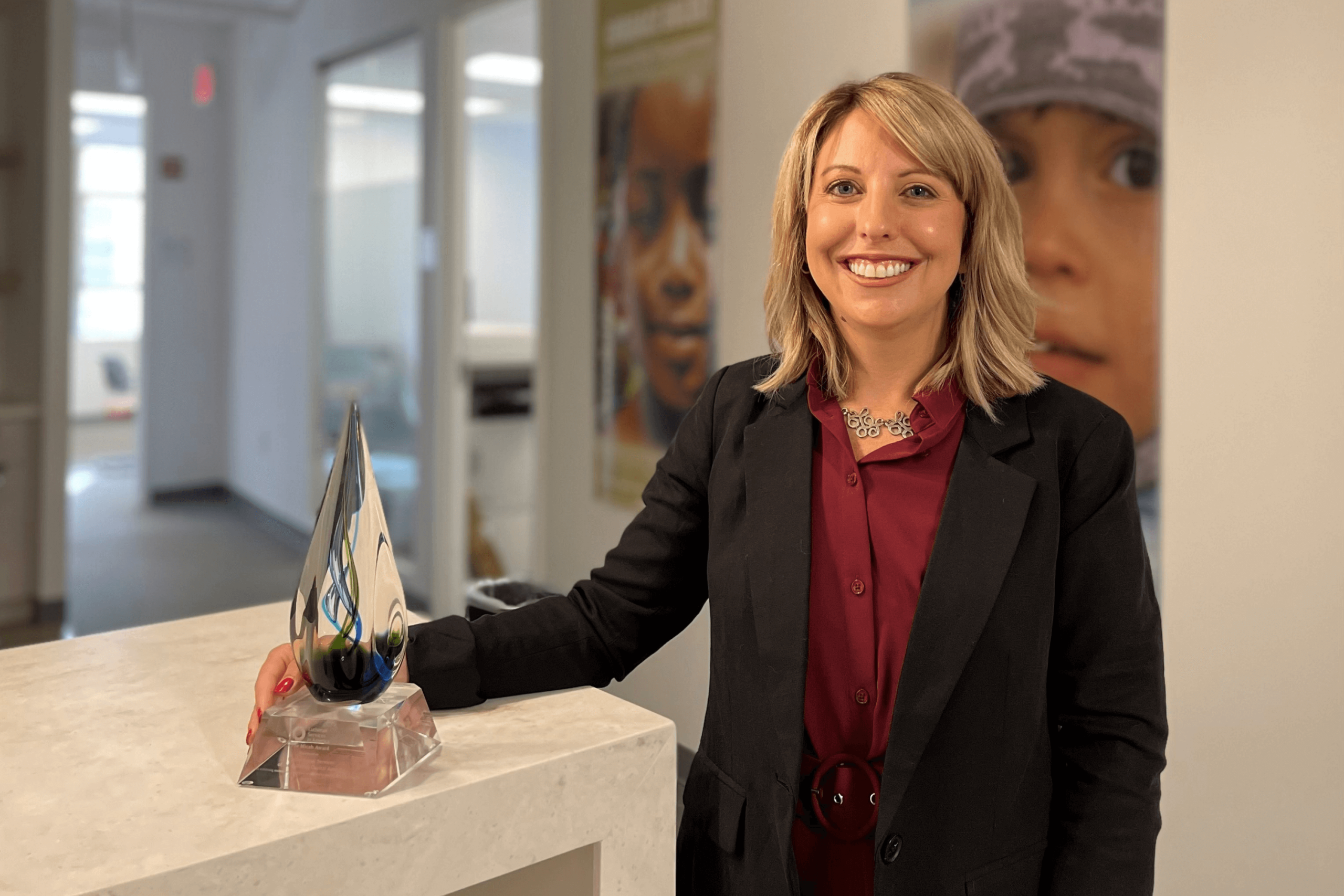 Lutheran Social Services of the National Capital Area
Lutheran Social Services of the National Capital Area (LSSNCA) has made a significant impact on its community by serving and resettling nearly 2,000 Afghan Allies in the Maryland, Northern Virginia and Washington, DC area. The LSSNCA team mobilized to meet the ever-increasing need for refugee and immigration support, housing, and job placement.
In addition to helping our Afghan allies, LSSNCA is still working to provide programs to unaccompanied youth from Central America, asylees from Cameroon, asylum-seekers from Haiti and Central America, and providing a COVID-safe outdoor getaway for youths who are living with, or whose parents have HIV/AIDS.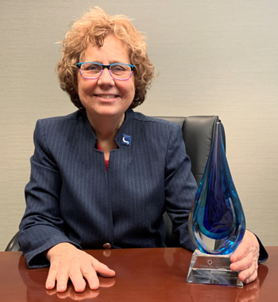 The Ken Daly Award for Excellence
Marian Baldini of KenCrest Services
Marian Baldini is a true servant-leader who has inspired thousands to support the I/DD community with PRIDE (Positive approaches, Reaching higher, Inclusion, Discovery, and Excellent leadership). Through Marian's grace and ingenuity, she inspires a shared vision across KenCrest that people with intellectual disabilities can thrive in inclusive environments where they're contributing in their communities. She is committed to developing leaders within every program and level within KenCrest.
Under her guidance, the agency hosts book clubs on David Marquet books on the leader-leader concept. Every week since the start of the COVID-19 pandemic, she has led a weekly virtual town hall with 250 employees who join in real time (alongside hundreds of others who watch the recordings); kept her team abreast of COVID protocols and resources, and shifts impacting the agency, including updates on funding models; and shared presentations focused on leadership models. Through Marian's town halls she not only keeps employees up to date and connected, but helps them further their leadership skills through improving their critical thinking, emotional intelligence, and understanding of true interdependence at KenCrest.
Darrell Gordon of Wernle Youth & Family Treatment Center
Darrell Gordon has served as President & CEO of Wernle Youth & Family Treatment Center for 20 years. Darrell has received numerous awards during his tenure for performing exceptional work with youth in addressing justice, mercy and equity.
Darrell visits local, regional and national organizations to discuss ways to promote DEI (diversity, equity, and inclusion) initiatives in a safe and trusted learning environment—topics that are not easy to address, but are necessary. As an expert in the field of DEI, he has provided guidance to many organizations and national leaders in examining organizational policies and practices as they relate to diversity, equity, and inclusion. He encourages candid conversation among his audience throughout the process while developing a path forward to implement values of DEI into their organization's strategic plan.
Darrell leads the Wernle Youth & Family Treatment Center through the Indiana Association of Resources and Child Advocacy's Race Equity Work Group to improve racial equity and inclusivity to maximize the benefit of the community's work for all families. IARCA's mission is to promote cooperation, communication, development and mutual support among organizations and systems providing services to children and their families, and to advocate for the establishment and maintenance of high quality, effective, culturally competent, and appropriate services to achieve the best possible outcomes for children and their families.
Wernle Youth & Family Treatment Center recognizes the importance of DEI training. Darrell Gordon is Wernle's first African American leader who has been relentless in ensuring the agency serves a diverse population of young men and women who are treated with equity to develop into outstanding citizens in their years of adulthood. The organization has empowered Darrell to diversify its managerial pool and leadership team, bringing in new perspectives whereby Wernle is sure to be inclusive of all races, genders and ages, understanding the value it presents in providing quality care to the very diverse youth population it serves throughout Indiana, Ohio and parts of Illinois and Kentucky.
Learn more about the work of Wernle Youth & Family Treatment Center
Lutheran Social Services of Northeast Florida
Lutheran Social Services of Northeast Florida started as a small hunger relief ministry 42 years ago. Since then, LSS has added additional programs to fill other unmet needs in our community, including refugee resettlement, HIV services, representative payee services and financial/career coaching. What was started by a group of Lutheran congregants in someone's garage in 1979 has grown to a premier nonprofit addressing a range of needs and serving more than 30,000 individuals annually.
LSS CEO Bill Brim hopes to continue the organization's legacy of meeting multiple needs in the Jacksonville community with a one-stop, nonprofit hub model. In addition to LSS's five core programs, the organization leases space to three other nonprofits providing specialty HIV physician and dental care, vision screenings and free eyeglasses, and referral for free specialty healthcare for uninsured individuals. Other partners join LSS onsite regularly to offer free primary care and information about low-cost health plans.
Bill Brim's ultimate vision is to purchase the building next door to expand further and make even more services available to underserved individuals. His top priorities include mental health and substance abuse counseling, which are in high demand among the clients we already serve.
Learn more
about Lutheran Social Services of Northeast Florida.
In 2020, it was clear that the Kansas City Metropolitan Lutheran Ministry needed to change all of its congregational services in response to the pandemic. The ministry turned its food pantry, which allowed families to enter the building and browse while they selected their food, into a curbside service that allowed it to distribute up to three times its normal amount of food at three different locations.
To keep people from being evicted from their homes, Metro Lutheran Ministry increased its rent assistance program. With support from the government, the ministry provided more than $6 million a year in rent and utility assistance, up from $500,000. During the Christmas holiday season, Metro Lutheran Ministry used every closet, waiting room, hallway, office that it could find to store presents for 1,400 families and distribute them from the curb.
At a time when many agencies were cancelling programs, Metro Lutheran Ministry increased its support to the community. The organization used a $1 million grant to provide PPE and hand sanitizer to other nonprofits in Kansas City.
Learn more about the work of Metro Lutheran Ministry.
Mosaic has innovated ways to successfully increase donor gifts through its sustainable fundraising model, which is proving to effectively engage donors, even during the pandemic. The model, based on sharing
uplifting stories
about those Mosaic serves, is enacted at the national, regional and local levels to create a strategic, holistic program.
Before the pandemic, Mosaic held local events in-person. As COVID spread, Mosaic implemented virtual event platforms, including:
Monthly Discover the Possibilities (DtP) events to introduce their mission, work and commitment to relentlessly pursue opportunities for people with diverse needs.
Annual Partners in Possibilities (PiP) events to promote sustainable fundraising and build long-term community relationships to support the organization's purpose of service and love.
Since the pandemic greatly limited in-person DtP and PiP events at Mosaic agencies, Mosaic applied the sustainable fundraising strategy to national storytelling videos posted on Facebook. The videos increased Mosaic's donor base while furthering viewership connections with our organization.
Shepherd's Canyon Retreat
Shepherd's Canyon Retreat is the only Lutheran-based ministry in the world that provides week-long counseling retreats for men and women in full-time ministry who are in various stages of burnout, stress, depression, and conflicts of all kinds. Shepherd's Canyon Retreat has hosted 600 men and women on these retreats, which focus on healing and hope. The organization's 103rd and 104th retreats were held in November 2021.
Learn more about the work of Shepherd's Canyon Retreat.
2021