The Results Network is a three-year initiative dedicated to stabilizing families in crisis so more families can remain safe, strong and together and children across the United States have the opportunity to thrive and grow up to be healthy, productive adults. Launched in July 2020, we have active participation from 71 nonprofit leaders from our network in 17 communities across the country.
Incubating new strategies.
Our Results Network engages partners from philanthropy, academia and healthcare to provide technical assistance to work with community partners to achieve change. This approach leverages resources to create more opportunities for nonprofit leaders and stakeholders in the field of child welfare to work together to empower families in crisis and enable children in foster care to thrive and achieve their full potential.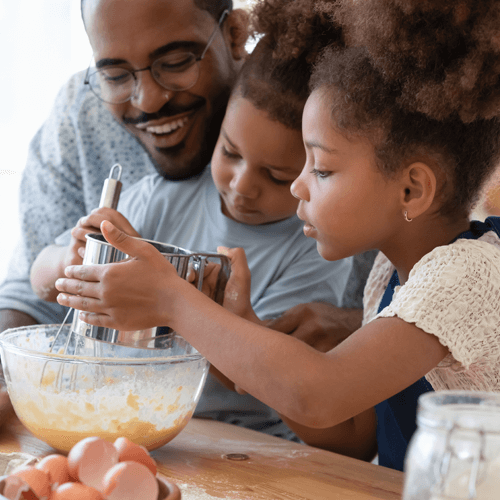 Neglect—the inability of a parent to provide adequate or safe food, shelter, clothing, medical care or supervision—is the primary reason children are removed from their homes.
Research shows that 84% of children in foster care are removed from their homes due to neglect. Neglect is often a symptom of underlying socioeconomic challenges such as poverty, lack of community resources and lack of parenting skills or an underlying mental health or substance abuse disorder. Research also shows there is substantial trauma when a child is removed from their family; however, nearly half of children in foster care return home within the first year.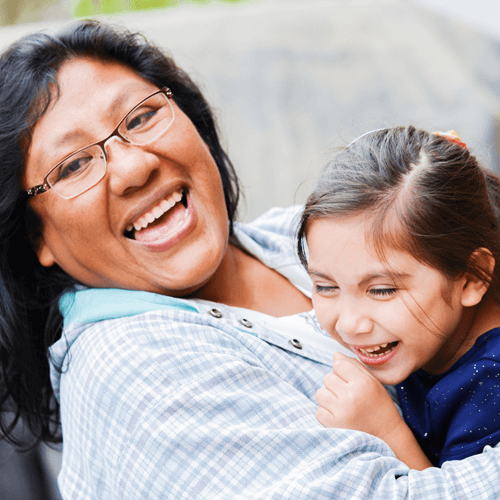 Building capacity of Lutheran social ministry to achieve equitable outcomes for American families.
A critical part of the Results Network is collecting data disaggregated by race to illuminate where disparities exist since youth of color are over-represented in the child welfare system and have poorer outcomes than white children. Disaggregated data creates the opportunity and space for leaders to address the underlying issues that disproportionately separate Black and Brown families.
Children in foster care—disproportionately youth of color—face stark outcomes.
Only 58% of America's youth in foster care graduate high school. Of the 23,000 youth that age out of foster care each year, 20% are instantly homeless and only 3% graduate from college. By age 26, half of youth that age out of foster care are arrested.
Our Results Network is carrying forward new strategies and approaches to work for more children and families in the United States. Outcomes from the first year include the transition of more than 350 youth of color from homelessness to safe housing in Minnesota, the adoption or reunification of 687 children in Travis County, Texas, with their families and the transition of 338 children of color from the Illinois foster care system. These results illustrate the progress that's possible when people and organizations partner and work together towards a common goal.
The Results Network is part of our  Results Innovation Lab, which is working to improve equitable outcomes for 20,000 children and their families by 2024.
More than 2,000 youth of color in South Dakota have avoided re-arrest through whole-family support, a step toward breaking the cycle of involvement in the justice system.
"In the Results Innovation Lab, providers engage in sustained exploration and evaluation, making rigorous use of analytics and evidence-based insights and addressing the racial bias in our programs and then carrying that work forward to address the biases inherent across the child welfare eco system. And we see real results! Through our work, we saw a 400 percent rise in attendance at Philadelphia empowerment workshops with families at risk of out-of-home placement."
Kristen Gay
President and CEO,
Gemma Services