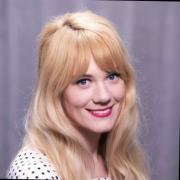 By Emily Gross, Senior Manager of Program Development and Outreach
Formerly known as Bethany Home Association, today's Front Line Hero is Bethany Village, a social ministry and Lutheran Services in America member organization that provides long-term care and rehabilitation, full-service apartments, and independent living for seniors in Lindsborg, Kansas. The COVID-19 pandemic has dramatically altered day-to-day operations of senior care facilities across the nation, with many families having to forgo in-person visits in order to keep loved ones safe. No stranger to the challenges brought, Bethany Village staff have come up with innovative ways to stem the virus while continuing to provide excellent care.
Under CEO Kris Erickson's leadership, the organization has not only put in place new screening and sanitation procedures to keep residents safe, but also implemented a new resident care assistant (RCA) program, hiring dozens of new employees alongside licensed staff to help with tasks that do not require professional certification, such as making beds, delivering meals, and escorting residents to and from meals and activities.
To combat isolation, gatherings among residents are restricted, but still permitted with appropriate safety measures in place. Church services continue in the dining room, games and social activities have moved to the hallways, and staff have held several parades where family drive past with greeting signs and words of encouragement, expressing their love from a safe distance. Bethany Village has also enabled friends and family to communicate with residents via video chat and "window visits," where they can see loved ones through the window and chat with them on the phone.
We are so proud to have Bethany Village as part of our network and congratulate Kris and his team on expanding their facility to help even more seniors thrive.