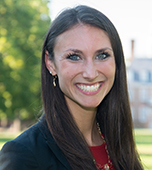 By Caitlyn Gudmundsen, Director of Strategic Initiatives
Today's Front Line Hero is Elder Care Alliance, which went above and beyond to ensure its staff felt safe and comfortable getting the COVID-19 vaccine.
Elder Care Alliance is a network of five communities serving seniors throughout California, and the communities aim to be a place where seniors flourish. Elder Care Alliance is committed to the holistic well-being of everyone in its community – older adults, as well as their families and caregivers, and the organization's team members. Staff at Elder Care Alliance enjoy employee wellness programs and ample opportunities for professional development, and when COVID-19 vaccines were made available to front line workers at Elder Care Alliance, the opportunity to vaccinate was handled with great care and transparency.
The administration at Elder Care Alliance recognized that the decision to vaccinate is a deeply personal one, and that finding accurate information about vaccines can be overwhelming. The administration was intentionally transparent with the vaccination process and provided online resources and FAQs about the vaccine in addition to its regular COVID-19 Updates. Elder Care Alliance President & CEO Adriene Iverson, as well as community leaders, adopted an open-door policy, met with staff on a 1:1 basis, encouraged staff who had questions about the vaccine or its dissemination process to contact them. This commitment to transparency built on an already strong value of trust in the Elder Care Alliance communities. The result is that more than 85% of the staff have chosen to vaccinate against COVID-19.
Thank you to Elder Care Alliance for fostering a healthy community and for continuing to effectively fight the COVID-19 pandemic!