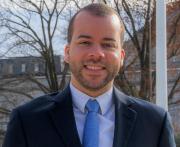 By Christopher Findlay, Senior Marketing Manager
Today's Front Line Hero is Immanuel Lutheran Communities, which continues to take steps to expand its reach while maintaining a safe environment for residents during the pandemic.
Immanuel Lutheran Communities, which is based in Kalispell, Montana, offers a diverse set of services for older adults in need of assistance. From assisted living and memory care to adult day care and hospice, Immanuel Lutheran is committed to creating an extraordinary aging experience for residents and respecting their personal goals.
Since the beginning of the pandemic, Immanuel Lutheran has taken steps to protect residents and staff. Staff members are required to social distance and limit time amongst other staff members to 15 minutes when possible. All staff are required to wear personal protective equipment and are screened before each shift.
Immanuel Lutheran isn't letting the pandemic slow its plans to accommodate Montana's growing older adult population, which increased 40 percent between 2007 and 2017. It broke ground on a collection of cottages for adults age 55 and older in August, and is launching a company to form partnerships and manage communities across the western part of the state. In addition, Immanuel Lutheran is developing home health care services for older adults who are unable to transition to senior housing.
Thank you to Immanuel Lutheran for advancing plans for serving more adults in the future and to its hardworking staff members for keeping residents safe today.