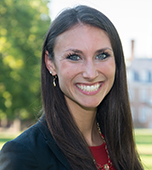 By Caitlyn Gudmundsen, Senior Manager of Program Development and Outreach
Today's Front Line Hero is Lutheran Child and Family Services of Illinois, which is constantly working to ensure that all children and families are treated equally in the child welfare system.
Lutheran Child and Family Services of Illinois (LCFS) works across the state of Illinois to nurture and strengthen children and families in need. LCFS provides preventative services to families, counseling services, adoption, and foster care.
LCFS has long been committed to being an antiracist organization, with a core commitment of being color cognizant, "believing in the importance of racial and ethnic differences because of their profound impacton individuals, groups, communities and society, as well as acknowledging the accompanying widespread racism and discrimination in our broader society." Not only does LCFS engage consistently in explicit, productive conversations about the role of race in its work, it also actively advocates for addressing injustices and dismantling systemic racism.
After Jacob Blake was shot in the back seven times by a police officer in Kenosha, WI, LCFS publicly reaffirmed its vision for a world where all children and families are treated equally in child welfare, regardless of skin color, and children of color do not experience additional trauma due to implicit bias and institutional racism.
Today, we recognize the trauma that Jacob Blake's children experienced when they watched their father being shot. We recognize the trauma that far too many families of color undergo because of an unjust system. And we thank LCFS for its ongoing work to bring justice to child welfare.