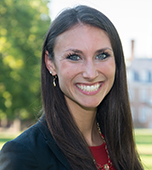 By Caitlyn Gudmundsen, Senior Manager of Program Development and Outreach 
Today's Front Line Hero is Lutheran Services Florida, which is teaching children about celebrating diversity in its Head Start program.
Lutheran Services Florida (LSF) provides services throughout the state, and works to provide life-changing human services to people regardless of age, background, or belief. Its programs serve children and families, youth, adults and elderly, refugees, immigrants, survivors of natural disasters.
In its programming for children and families, LSF has five Head Start locations in Florida, and is committed to early childhood education. The goal of Head Start is to enhance the development of very young children during the critical development period from birth and five years old, and to promote healthy family functioning.
LFS Head Start serves 1,403 children, and is intentional about encouraging and celebrating diversity in the classroom. Director of LSF Duval Head Start LaTanya Wynn-Hall spoke about LSF's work to teach children about respecting and valuing diversity from a young age on a recent segment on News 4 Jax's Morning Show. LaTanya said the Head Start program creates a safe space for all children and celebrates the differences they bring to the classroom, teaching them that all genders, races, abilities, and cultures are valued. For children who are not returning to the Head Start program in person due to the COVID-19 pandemic, LaTanya encourages parents to model behavior that celebrates diversity by showing interest in different cultures and demonstrating respect and empathy.
Thank you to LSF for your work to support young children and celebrate their differences!