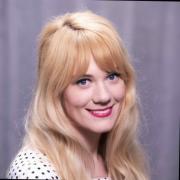 By Emily Gross, Senior Manager of Program Development and Outreach
Today's Front Line Hero is Lutheran Social Ministries of Maryland for their leadership and excellence in providing short-term rehabilitation for seniors.
Lutheran Social Ministries of Maryland operates two continuing care retirement communities (CCRCs) in Maryland – Carroll Lutheran Village in Westminster and The Lutheran Village at Miller's Grant in Ellicott City. They also provide senior services in the wider community and partner with many community and educational organizations that share their passion for service and support for older adults.
Carroll Lutheran Village was recently recognized as Best Nursing Home by U.S. News & World Report for short-term rehabilitation. According to a news release on their website, the community earned Best Nursing Homes status by achieving a rating of "High Performing," the highest possible rating, for short-term rehabilitation. U.S. News gives the designation of Best Nursing Home only to those that satisfy U.S. News's assessment of the appropriate use of key services and consistent performance in quality measures.
The news release also lists extensive rehabilitation services offered at Carroll Lutheran Village, including aquatic therapy, cardiac and post CVA rehabilitation, chronic and acute pain management, cognitive and memory enhancement, fall prevention, home safety, Lee Silverman Voice Treatment BIG & Loud®, post-operative care, swallowing strategies, wound care, and more.
Congratulations to the staff at Carroll Lutheran Village and Lutheran Social Ministries of Maryland on this outstanding accomplishment.