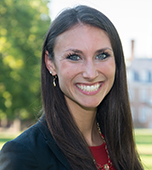 By Caitlyn Gudmundsen, Director of Strategic Initiatives
Today's Front Line Hero is Lutheran Social Services of Northeast Florida, which is working overtime to address food insecurity in Jacksonville.
Lutheran Social Services of Northeast Florida is a trusted pillar in Jacksonville, and has served the community for more than 40 years, motivated and guided by the compassion of Christ to "serve and care for people in need." One of the ways LSS demonstrates that compassion is through the Hunger Relief program, which was the first initiative operated by the non-profit. Additionally, LSS serves refugees, and provides programming that offers employment services designed to foster self-sufficiency, as well as comprehensive care for individuals living with HIV/AIDS. LSS's thoughtful programming offers wraparound services to its more than 1,200 clients, including lifesaving medications and care.
Through the COVID-19 pandemic, LSS has adapted its programming to continue to serve the community. The economic downturn has increased the need for food pantry services, so LSS is now offering a mobile food pantry on select days. The mobile food pantry serves individuals in their cars to help prevent the spread of the COVID-19 virus, and serves more than 200 households each time. LSS continues to offer its regular food pantry Monday through Friday, and is feeding 10,000 individuals per month.
LSS Executive Director Bill Brim was recently recognized for his important role in the community in the October issue of Riverside Avondale Neighbors. Read the feature here.
Thank you to Lutheran Social Services of Northeast Florida for your ongoing commitment to serving your community!