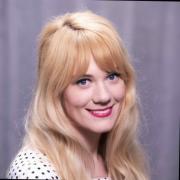 By Emily Gross, Senior Manager of Program Development and Outreach
Today's Front Line Hero is Shepherd of the Valley Lutheran Retirement Services!
Shepherd has served the Mahoning Valley, OH area for nearly 50 years and offers a continuum of care through independent and assisted living, skilled nursing, rehabilitation, and its "At Home With Shepherd" home health care program. Throughout the course of the COVID-19 pandemic, Shepherd's staff in Boardman, Howland, Warren, Poland, and Liberty, OH have come up with creative ways to help those they serve feel more connected.
At the end of September, Shepherd engaged the broader community in a virtual Walk to End Alzheimer's, where participants walked in their own neighborhoods to support loved ones, caregivers, and those fighting the disease. Shepherd has also expanded its reach in recent months to serve more seniors, opening a brand new, state-of-the-art facility that boasts independent living apartments, assisted living and memory care suites, and skilled nursing.
Recently, "At Home with Shepherd"'s staff held "Taco Tuesday," in which they delivered tacos and margaritas for residents to enjoy in their own independent homes. Shepherd has also ensured safe celebration of residents' birthdays throughout the pandemic, recently honoring one of their Howland residents, Jane, on her 100th birthday this September!
All of us at Lutheran Services in America are touched by Shepherd of the Valley's continued commitment to the seniors in their care. Keep up the great work, team!