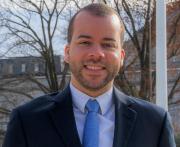 By Christopher Findlay, Senior Marketing Manager
Today's Front Line Hero is Advocate Aurora Health for its fight against racism and its resulting ill effects on the health of communities.
As one of the top 10 health systems in America, Advocate Aurora Health is constantly looking for new, innovative ways to help connect people to their health and create stronger communities. Its reputable doctors, nurses and team members are committed to pursuing exceptional outcomes in several medical fields of study, including oncology, pediatrics, geriatrics, primary care, and trauma care.
Advocate Aurora Health recently joined 38 other health institutions across 45 states and the District of Columbia to formally recognize racism as a public health crisis. The declaration follows a similar statement and call to action the organization issued over the summer with 36 other health systems in the Chicago area. Advocate Aurora Health recognizes that social determinants of health such as poverty, mass incarceration, and joblessness contribute to health inequities in under-resourced communities. It is committed to seeking solutions that improve social and economic conditions, thereby improving health outcomes and closing health care disparities in communities across the country. In addition, the organization is already active in battling the spread of COVID-19 by providing educational programs, services and PPE to underserved communities in order to help flatten the curve.
Thank you to Advocate Aurora Health for your commitment to serving as agents of change in the fight against racial and health inequities!