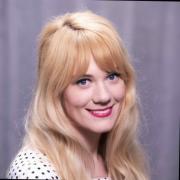 By Emily Gross, Senior Manager of Program Development and Outreach 
 Today's Front Line Hero is Crest View Senior Communities for hosting a virtual gala to directly support seniors during the pandemic.
 Crest View offers housing and supportive care to seniors throughout Blaine and Columbia Heights, Minnesota, and each year holds an event to raise critical funding for programs.   Their gala is virtual this year, and while tickets are free of charge, Crest View will use donations and proceeds from the event to support residents during the pandemic.   Contributions will fund safe visits for residents and their families in addition to activities to combat isolation. President and CEO Shirley Barnes emphasized the event will also   help the greater community show seniors they are not alone.
 The COVID-19 pandemic has presented immense challenges for older adults in senior living, who have spent nearly a year in quarantine separated from family. We commend Crest View for their renewed commitment to enhancing the lives of seniors in 2021 and using their annual gala to drive direct support.
 For those interested in attending, the "It's a New Year" gala will take place from 7-8pm Central Time this Wednesday, December 30. The program will feature a diverse lineup from the Continental Strings band. Please visit crestviewcares.org/gala to make your reservation.