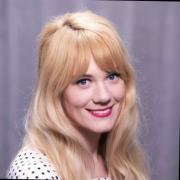 By Emily Gross, Senior Manager of Program Development and Outreach
Today's Front Line Heroes are the children of St. John's Circle of Care for taking time to safely visit and connect with seniors during the pandemic.
 A Minnesota-based nonprofit, the St. John's Circle of Care offers services on its Senior Living Campus that support all needs a person may have while aging, including home healthcare and skilled nursing. One unique quality of the organization is that it also provides children's daycare and kindergarten readiness programs. As members of the GrandKids and V.I.K. Club, young kids routinely interact with Senior Living Campus residents through reading, singing, making crafts, and enjoying meals together. The goal of the program is to foster children's intellectual, spiritual, and emotional growth while building companionship that bridges generations.
 This year, the pandemic has caused the kids at St. John's Circle of Care to forgo traditional activities and come up with creative ways to safely connect with seniors. Earlier this month, they visited a resident's window to celebrate her 101st birthday. They have also had virtual visits with their older friends over video chat and have walked around the Senior Living Campus with signs that read "We Miss You." For the holidays, children made Christmas cards and traced their hands to make ornaments for residents to hang on a "Thankful Tree."
 Thank you to all the children in the GrandKids and V.I.K. Club for their compassion and commitment to seniors living at St. John's Circle of Care!