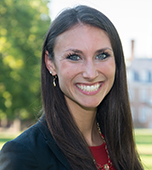 By Caitlyn Gudmundsen, Senior Manager of Program Development and Outreach 
Today's Front Line Hero is Dakota Boys and Girls Ranch, which is fostering a "culture of caring" on its campuses.
With locations in Fargo, Bismarck, and Minot, North Dakota, Dakota Boys and Girls Ranch is a Christ-centered residential treatment and educational center for children. The Ranch provides psychiatric therapy and trauma-informed care, and walks alongside children in their healing and development. Children receive high quality education while at the Ranch at the on-campus Dakota Memorial School, which specializes in creating a successful learning environment for children with special psychiatric and behavioral needs.
The Ranch recognizes that the pandemic has been difficult for everyone, so the staff is working extra hard to spread joy. A favorite tradition at the Ranch is Songwriting Saturday, during which the children write songs that are performed by a local musician. The residents get to dance and enjoy hearing their very own songs. Hear an original song here.
The staff is also intentional about fostering a "culture of caring," and pointing out when those moments of caring occur. Residential Supervisor Stacey Swigart shared her experience, noting that examples of caring occur every day at the Ranch, such as when residents teach each other games and draw pictures for the staff, and when the staff show love to the residents by checking in and caring deeply about their wellbeing. Small actions make a big difference!
Thank you to Dakota Boys and Girls Ranch for going the extra mile to care for children and spread joy through the pandemic.