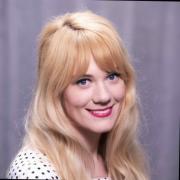 By Christopher Findlay, Senior Marketing Manager
Today's Front Line Hero is Fellowship Square Foundation for its caring support of residents and proactive efforts to keep them safe from COVID-19.
Fellowship Square maintains four communities across Virginia and Maryland that offer programs and services for low-income older adults to maintain healthy, active lives. Many residents who live in the foundation's communities hold jobs that offer little to no retirement benefits; some are refugees who have relocated from forced labor camps and many others would otherwise be homeless. What Fellowship Square offers are security, socialization, and the general well-being of its residents.
Fellowship Square's Lake Anne Fellowship House in Reston, Virginia, has been extremely proactive in its efforts to contain the spread of COVID-19. When one of the facility's vendors was diagnosed with the virus in October, staff quickly identified who had come into contact with that vendor and immediately notified residents within the facility. Residents were asked not to leave their apartments and to avoid contact with other people. The action plan staff developed for such an occasion helps place the foundation one step ahead of the virus; taking precautionary steps like this and following CDC guidelines have limited coronavirus infections within all four Fellowship Square Foundation communities to less than half a dozen residents.
Fellowship Square marked its 60th anniversary this month with a virtual celebration that acknowledged its past while nodding to a bright future. Thank you to Fellowship Square Foundation for the compassion and dedication woven into your service to residents, and "cheers to 60 years!"
Fellowship Square from West Production Services, LLC on Vimeo.