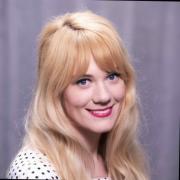 By Emily Gross, Senior Manager of Program Development and Outreach
Today's Front Line Hero is Lutheran Homes Society in Muscatine, Iowa, for using their channels to clearly and consistently communicate health and safety measures to their wider community.
Located about 30 minutes outside of Davenport, Lutheran Homes Society is the only Continuing Care Retirement Community (CCRC) in the area that offers a full range of services and living options for seniors. When a staff member recently tested positive for COVID-19, the organization took swift action, immediately notifying families and caregivers and putting a halt to in-person visits until further notice. They also established a "family pledge" which relatives can sign to wear a mask in honor of their loved one. After signing, participants receive a window decal to display in view of other members of the Muscatine community that reads "I wear my mask for my loved one at Lutheran Living Senior Campus." The team also enlisted residents' help in putting together an awareness campaign for greater Muscatine County. Staff assembled a collection of photos in which residents and front-line workers hold signs asking, "Will you wear a mask for me?" and published it to their Facebook page as a video with a list of guidelines to help prevent the spread of infection.
Lutheran Homes Society has also helped seniors in their care combat isolation and cope with life in quarantine. In addition to coordinating video calls with residents' family and friends, staff regularly deliver special treats – most recently nachos, vanilla cupcakes, and dark chocolate with almonds. They have even given residents temporary tattoos and organized a "Gone Hunting" day where they could use Nerf guns to fire at staff dressed in deer costumes. Finally, they sought residents' input to create a "wish list" and made it available for members of the community to send gifts residents can open on Christmas day.
We commend Lutheran Homes Society for helping seniors feel more connected while spearheading broader health education efforts.