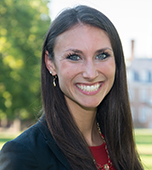 By Caitlyn Gudmundsen, Senior Manager of Program Development and Outreach
Lutheran Services Carolinas (LSC) has multiple senior living campuses across the Carolinas, which offer subsidized care to low-income seniors, as Medicaid does not cover the full cost of care. In early August, LSC broke ground on a new senior living campus that will help cover the cost of the care it provides to low-income seniors, as well as the supports LSC offers to foster children, refugees, and individuals with developmental disabilities.
The new Trinity Landing campus is expected to be completed by 2022, and is the result of a nearly 40-year-old dream that began with a donation to LSC from a member of St. Paul's Lutheran Church in Wilmington, NC. Trinity Landing will join the existing Trinity Grove to form a continuing Care Retirement Community, offering independent living and nursing home care.
The waterfront campus will include 124 apartments and 60 villas in the first phase of construction, followed by an additional 24 villas in the second phase. Trinity Landing is located on the Intracoastal Waterway, and will include a waterfront pavilion and dock with boat slips, as well as opportunities for physical activity, including walking and biking paths, boardwalks, and a kayak launch. Virtual tours have kept interest high, and Trinity Landing is already nearly 80% reserved.
Congratulations to Lutheran Services Carolinas, and thank you for your ongoing commitment to progress and serving your community!