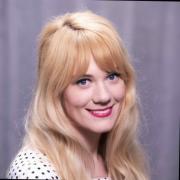 By Emily Gross, Senior Manager of Program Development and Outreach
Today's Front Line Hero is Lutheran Social Services of Northern California!
Since 1992, LSS has helped individuals and families rebuild their lives after experiencing homelessness. Communities of color continue to contend with the ripple effects of systemic racism, and LSS in particular has seen discriminatory housing policies contribute to COVID-19's disproportionate impact on the health, safety, and employment of those they serve. In response, staff have been ramping up their services. The team currently assists 4,000 clients through 30 supportive housing programs across seven counties. Recently, staff in Sacramento boxed items from their local food bank and delivered them to clients, many of whom are highly vulnerable to the virus. More staff packed their cars with supplies and met halfway between Sacramento and Redding – a total distance of more than 150 miles – to distribute essential items such as food, toilet paper, disinfecting wipes, and hand sanitizer.
LSS is also actively collecting and distributing batches of homemade masks to staff and clients, all lovingly crafted by supporters to keep safe employees and those they serve. What's more, the broader team at LSS is now driving donations towards the purchase and delivery of food and essentials – including take-out meals from local businesses – directly to people in need of assistance as they shelter in place.
We applaud LSS' steadfast commitment and wish the team continued success in driving support to communities throughout northern California.