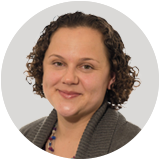 Trista R. Harris is President of FutureGood, a consultancy focused on helping visionary leaders build a better future. Trista Harris is a philanthropic futurist and nationally known as a passionate advocate for equity in the philanthropic and nonprofit sectors. Trista has been featured on CNN and MSNBC, and her work has been covered by the Chronicle of Philanthropy, the New York Times, Minneapolis St. Paul Business Journal, Forbes, and numerous social sector blogs. She is an international speaker on using the tools of futurism to solve society's biggest challenges.
Prior to launching FutureGood, Trista was president of the Minnesota Council on Foundations (MCF), a vibrant community of grantmakers who award more than $1 billion annually. She was also the executive director of the Headwaters Foundation for Justice, served as Futurist in Residence for the Robert Wood Johnson Foundation, and was the Director of Advancement for Portico HealthNet. Harris earned her master's of public policy degree from the Humphrey Institute of Public Affairs, University of Minnesota, and her bachelor of arts from Howard University, Washington, DC. She has also received a certificate in strategic foresight from The University of Oxford. Harris currently serves on the board of the Association of Black Foundation Executives as well as several other boards.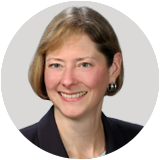 Pam Knecht is President and CEO of ACCORD LIMITED, a national consulting firm. Over her 40-year career, she has consulted with over 100 for-profit and not-for-profit organizations across multiple industries. She regularly assists boards and CEOs with strategic planning; corporate and governance restructuring; strategic partnership facilitation; and governance assessment, development, and coaching.
Pam is a frequent speaker and facilitator at local, regional, and national conferences and serves as faculty for The Governance Institute, iProtean, and the American Hospital Association.  In 2007, Pam was named a Governance Advisor by The Governance Institute. She has authored over 80 articles and white papers addressing strategic planning and board effectiveness.
Prior to joining ACCORD, Pam was a consultant for an executive education and organization development firm that served the Fortune 200. She is a graduate of Smith College in Northampton, Massachusetts.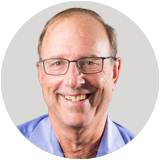 Paul Osterman is the Nanyang Technological University (NTU) Professor of Human Resources and Management at the MIT Sloan School of Management as well as a member of the Department of Urban Planning at MIT.  From July 2003 to June 2007 he also served as Deputy Dean at the MIT Sloan School. His research concerns changes in work organization within companies, career patterns and processes within firms, economic development, urban poverty, and public policy surrounding skills training and employment programs.
Osterman has been a senior administrator of job training programs for the Commonwealth of Massachusetts and has consulted widely for government agencies, foundations, community groups, firms, and public interest organizations. His most recent book is "Who Will Care For Us: Long Term Care and the Long Term Workforce" (Russell Sage, 2017). In addition, he has written numerous academic journal articles and policy issue papers on topics such as labor market policy, the organization of work within firms, careers, job training programs, economic development, and anti-poverty programs.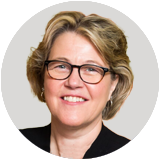 Jodi M. Sturgeon is President of PHI, a nonprofit committed to improving quality care for older adults and people with disabilities by creating quality jobs for direct care workers. Under her leadership, PHI has worked with hundreds of employers and achieved state and national policy victories elevating compensation for millions of home care workers.
Jodi has worked in nonprofit management for more than 25 years. She previously held Vice President and Chief Operating and Financial Officer roles at PHI, introducing innovations that strengthened the organization's infrastructure and programs. Prior to PHI, Jodi was Vice President of the New Hampshire Community Loan Fund, where she directed investment in housing, jobs, and services for low-income individuals and families. She is on the Board of Directors and serves as Board Treasurer for both Cooperative Home Care Associates in New York City, the largest worker-owned company in the country, and Home Care Associates of Philadelphia.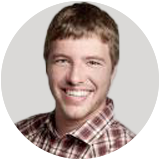 Back by popular demand, Mark Huber joins us for an eighth year as our theologian in residence. Mark Huber is the founding pastor of Sanctuary Church, a growing community of faith on the South Shore of Boston. He comes to Sanctuary after a brief stint wandering the world as a musician, working with congregations in Columbus, OH and Berkeley, CA, and eventually giving up the nomadic life for something more socially acceptable. A Starbucks lover, aspirant song-writer, and professional instigator he can often be found gathering people up to create large works of art, think deep thoughts about God, or attempt to make the world a better place. He is currently leading Sanctuary's expansion to a second location in Plymouth, MA, and when not on the clock can be found hiking, biking, or generally enjoying the beauty of the South Shore with his family.