Bethel New Life | 1150 North Lamon Avenue, Chicago, IL 60651
Where can we find the best insights to support children and families struggling with housing insecurity, underemployment and other issues of social concern? It's when we listen, support and value people with lived experience that together we can authentically uncover and unlock new ways of thinking. When someone who is struggling has a voice and champion now on the other side of that struggle, it can be life-changing.
What does this mean for you? Whether a direct service practitioner, community leader, executive, volunteer or church leader, Lutheran Services in America invites you to join us for a transformative convening on November 14–15 in Chicago. Join Dr. Denicia Carlay from Spark Learning for Organizations and peers to co-create a space where we can listen authentically and recognize the power of lived expertise. Together, we will explore ways to infuse, value and engage people with lived experience throughout our work to advance equity for families and children in our communities.
Dr. Denicia Carlay (also lovingly referred to as Docta Neesh) currently serves as co-founder and co-CEO of Village Is Possible. Denicia is a community healer, complex trauma survivor, scholar, practitioner and village keeper. Denicia has served young people impacted by foster care and juvenile justice as a social worker, consultant, clinician, and facilitator. She holds a doctorate in educational leadership in social justice and is licensed in clinical social work.
At the day-and-a-half convening Dr. Carlay will lead us in:
Hearing from advocates and practitioners with lived experience to understand the power and strategic guidance embedded in their stories and perspectives;
Strengthening our ability to center lived expertise in work with families and communities; and
Engaging with a local grassroots partner to understand how housing insecurity affects families.
The convening, held in partnership with Bethel New Life and ELCA World Hunger will take place on November 14–15. The event, an extension of Lutheran Services in America's Results Innovation Lab, represents the first of multiple offerings in the coming year that will unite Lutheran Services in America and ELCA communities, and partners, in learning and action to move from intention to impact in how we show up in our work with children and families.
Registration
Register now to secure your spot! While registration is complementary, registering for the conference represents a firm commitment to attend. We recommend that teams consider registering together to maximize learning and application in your organization.
If you have any questions or need more information, please reach out to Emily Sollie.
Convening Details
Tuesday, November 14 will be a full day of convening at Bethel New Life's facility in Chicago. The day will begin at 9:00 a.m. and will conclude by 4:15 p.m. Breakfast will be provided, starting at 8:00 a.m. Lunch will be provided.
On Wednesday, November 15, you will have an optional half-day experiential learning opportunity to learn and debrief with colleagues about issues around housing insecurity for families in Chicago.
Travel Recommendations
The convening is FREE to attend. While there is no registration cost, attendees will be responsible for their own travel expenses.
With respect to flights, both Chicago airports — O'Hare and Midway — are appropriate for the convening.
Recommended hotels include:
Speakers
Dr. Denicia Carlay – Facilitator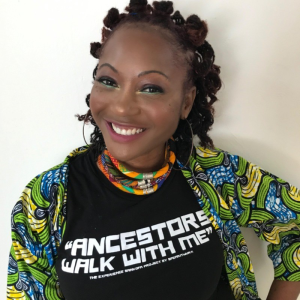 Dr. Denicia Carlay (also lovingly referred to as Docta Neesh) currently serves as co-founder and co-CEO of Village is Possible. Denicia is a community healer, complex trauma survivor, scholar, practitioner, and village keeper. Denicia roots her practice in love and restoration of inner light. She specializes in embodied, healing centered engagement with children, youth, and families. Denicia has served foster care and juvenile justice impacted youth in various capacities as a social worker, consultant, clinician, and facilitator in the field of child welfare for 16 years. She holds a Doctorate of Educational Leadership in Social Justice, Licensure in Clinical Social Work, and Pupil Personnel Services Credential, but with all these degrees and things Denicia just hopes to someday be the "hood mama" for her entire village and anyone in need of community.
Alesia Frerichs, President & CEO, Lutheran Services in America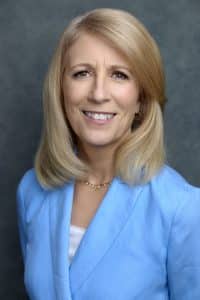 Alesia Frerichs is the President & CEO of Lutheran Services in America. Alesia previously served as the chief strategist for the network's collaboration and innovation efforts. During her tenure in that role, Alesia launched several groundbreaking initiatives, including the Results Innovation Lab, Rural Aging Action Network, Reimagining Diversity Collaborative and other programs that connect national partners with social sector leaders and empower older adults, children, families and others experiencing need.
Prior to joining Lutheran Services in America, Alesia was an entrepreneur who launched and led an independent consulting practice for 10 years. She also held senior leadership positions at MCI WorldCom and Sapere Consulting. She currently serves on the board of Thrivent Charitable Impact & Investing and the Lutheran Financial Managers Association and is a member of the Lutheran Church of the Reformation in Washington, DC. Alesia earned an M.S. in statistics from The George Washington University and a B.S. in economics from St. Olaf College.
Sharif Walker, CEO, Bethel New Life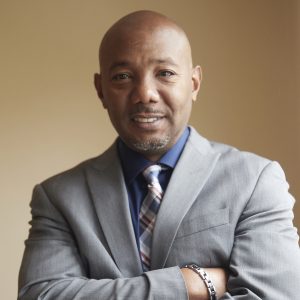 Sharif Walker is a change agent who is passionate about serving disadvantaged youth and revitalizing communities. Challenges and changes in family dynamics during his early childhood and adolescent years inspired him to become a community advocate dedicated to providing supportive environments that enable underserved youth on Chicago's South and West Sides to thrive.
A certified youth development practitioner, Sharif's 20+ year career in Chicago's philanthropic sector includes stints at the Chicago Park District and managing multi-million-dollar budgets, strategic partnerships, and teams at the nationally recognized, out-of-school time organization, After School Matters®; providing programming to nearly 9,000 teenagers annually.
Sharif currently serves as President and CEO at Bethel New Life, Inc. where he has breathed life into the 40+ year old faith-based non-profit organization through a community centered vision to promote health and wellness for individuals and families of all ages through all stages of life on Chicago's west side. Bethel is currently in the midst of a major capital fundraising effort to create the Mildred Wiley Wellness Hub. The project will redevelop Bethel's 9-acre campus in the Austin community to increase the impact of the organizations wellness programs and initiatives.
Furthering his vison for stronger communities, Sharif created Ground Game Consulting, an entrepreneurial venture that provides strategic guidance to organizations and individuals seeking to change socioeconomic circumstances for youth and families in their local communities. Some of his clients include the Chicago Bulls, Austin Community Action Council, Austin Childcare Providers' Network and the Austin Town Hall Park Advisory Council.
Sharif earned a bachelor's degree from Lincoln University (Missouri) and a master's in organizational leadership from Lewis University. A proud member of Alpha Phi Alpha Fraternity and a committed father and husband; Sharif resides in Chicago's Austin community with his wife, Natasha and daughter, Morgan.
Héctor Colón, President and CEO, Lutheran Social Services of Wisconsin and Upper Michigan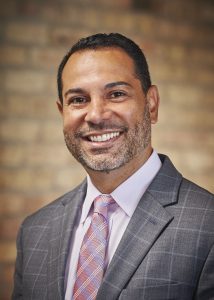 Héctor Colón is the President and CEO of Lutheran Social Services of Wisconsin and Upper Michigan (LSS). He recently was named the Nonprofit Executive of the Year by BizTimes Media and the Hispanic Man of the year by UMOS. He is the host of LSS' first podcast, "In the Ring with Héctor Colón."
As Executive Director of the Milwaukee County Department of Health and Human Services, Colón led several countywide initiatives, including efforts to reform the juvenile justice system, end chronic homelessness, transform mental health care, and end a 30-year waitlist for disability services.
As a member and champion of the national USA Boxing team, he won seven national titles and competed in the 1992 Olympic trials. Today, he is the USA Boxing Board Vice President. He also serves on the University of Wisconsin Board of Regents, and the Board of Directors for M3 Insurance, as well as Nicolet Bankshares, Inc. (NASDAQ; NCBS), the holding company for Nicolet National Bank.
Tamela Milan-Alexander, Community Engagement Director, EverThrive Illinois and Board of Directors Trustee, Lutheran Child and Family Services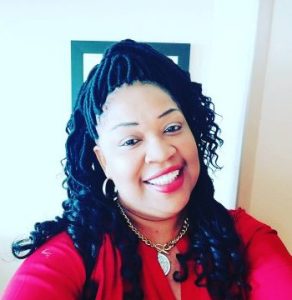 In 1997, Tamela Milan-Alexander lived in the shadow of one of Chicago's iconic sports landmarks. Her five children were in state welfare custody. She struggled with a long-standing opioid use disorder and began another high-risk pregnancy. The LCFS Intact Family Services program provided support and ensured her pathway to reunification when she bore baby number six and entered the program. The encouragement of her infant daughter's case manager and care coordination with programs like Healthy Start was the support she needed for a new path.
Mrs. Milan-Alexander reunited her family, moved from public housing into a townhome, and completed college and eventually a master's degree. She has worked for 20 years in the Maternal and Child Health field as a parent advocate, peer educator, developmental screener, community health worker, and case manager. Mrs. Milan-Alexander was the first family advocate appointed to the National Healthy Start Association (NHSA) Board of Directors.
Tamela Milan-Alexander is currently the Community Engagement Director with EverThrive of IL in Chicago. Founder of Bridges to Bond LLC, she completed her master's degree in public policy and administration from National Louis University (NLU) and is pursuing a Doctorate in Community Psychology at NLU.
Dr. Anne Farrell, Senior Research Fellow, Chapin Hall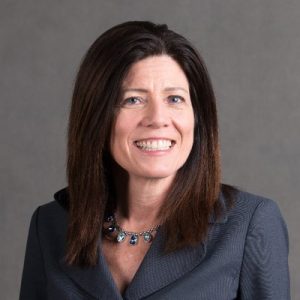 Dr. Anne Farrell is a Senior Research Fellow and Lead Research Mentor at Chapin Hall at the University of Chicago. Farrell keeps Chapin Hall at the forefront of policy research, fostering innovative, rigorous, and actionable studies. Farrell supports the acquisition and development of talent and engages in collaborations that ensure the creation, delivery, and development of knowledge and strategies to improve the well-being of children, youth, and families. In addition to leading Chapin Hall's translational research agenda, Farrell engages in organizational strategy development, business development, research design, and implementation support and advises initiatives within and beyond Chapin Hall.
Farrell's career began as a frontline worker conducting home visits in early intervention and child welfare programs situated in a healthcare organization. She held positions of increasing responsibility while pursuing a funded program of translational scholarship related to historically disenfranchised populations. Formerly a tenured professor and director of a research center at the University of Connecticut, she conducts research and policy analysis on housing, child welfare, cross-systems collaborations, family-centered supports, and family and community resilience.
Farrell received a PhD in Clinical and School Psychology from Hofstra University, a Master of Arts in Psychology with Distinction from Hofstra University, and a Bachelor of Arts in Psychology from Fairfield University.
Crystal Williams, speaker, poet, advocate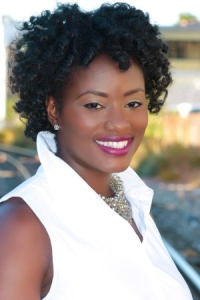 Crystal Williams is a national speaker, poet, foster care advocate, and foster care alumna. Her career focus is on helping organizations operate more efficiently so that families can thrive. This interest has allowed her to work with national and international organizations in the areas of marketing and communications, strategy and implementation, fundraising and community mobilization, and training and curriculum development.
Crystal has served as a member of Georgia Governor's Council for child welfare reform, she is certified in Life Stories® Theatre curriculum through the Theatre Lab in Washington D.C., and she is a founding member of an advocacy group for foster youth in Georgia called Georgia EmpowerMEnt. Crystal was a young fellow for the Jim Casey Youth Opportunities Initiative through the Annie E. Casey Foundation where she traveled the nation as an advocate for foster children and used her gift of spoken word poetry to challenge and motivate audiences. As a 2019 – 2020 Foster America Fellow, Crystal worked with Ohio's Department of Job and Family Services as a statewide project manager on the Family First Prevention Services Act implementation.
Crystal currently works with Casey Family Programs, the nation's largest operating foundation focused on safely reducing the need for foster care in the United States. She holds a B.A. in English/Creative Writing/Theater Studies from Emory University and an MBA from Georgia State University with a focus in organizational management.
Renada Johnson, Senior Director of Children, Youth and Family Initiatives, Lutheran Services in America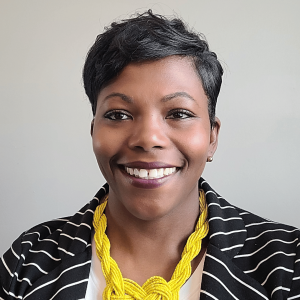 Renada Johnson serves as the Senior Director of Children, Youth and Family Initiatives at Lutheran Services in America, supporting the Results Innovation Lab in empowering families and transforming policy and practice in the child welfare system.
Renada has more than 20 years of experience in child welfare, nonprofit, social justice and community engagement. She previously served as the Director of Youth and Birth Family Engagement at the National Center for Children and Families in Washington, DC where she led evidence-based and evidence-informed practices and programs concerning issues of trauma, child abuse, substance abuse and poverty. Renada also has trained and mentored more than 400 youth and young adults to create a pipeline of community leaders and mental health professionals with expertise on communication, mental health, civic engagement and racial equity.
She holds an M.A. in Counseling Psychology and a B.S. in Psychology, both from Bowie State University.
Marty Senica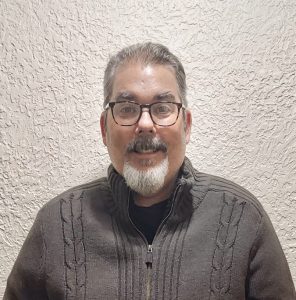 Martin (Marty) Senica is a Certified Recovery Support Specialist (CRSS) with the Community Support Team at Lutheran Social Services of Illinois. Marty earned a Bachelor of Mathematics and a Bachelor in Physics from Northeastern Illinois University. In 2012, Marty joined Lutheran Social Services of Illinois as a peer and in 2013 he earned his CRSS. Prior to his current role at Lutheran Social Services of Illinois, Marty earned a Paralegal Certificate and spent several years working as a Paralegal. Marty resides in Berwyn, IL with his wife and their beloved pup, Ike. When he's not spending time with his wife or out walking Ike, Marty loves listening to all genres of music.